By Chris Stonor
Bellwether Industries, a UK eVTOL start-up, has completed its first trial flight of its two-seat Volar aircraft prototype in Dubai. While talking to eVTOL.com, a spokesperson from the British company said it will share a video of this test flight in the next few weeks and told the website it was able to log eight trials with its half-scale model during the session, quite an accomplishment for the team after a year of indoor tethered aviation. Most importantly, they proved the craft could be controlled.
Bellwether is aiming at the private "flying car" market for intracity travel, and has built the Volar "as a compact vehicle with a hidden propulsion system." The final craft will measure 10.5 ft wide, about 5 ft wider than an average car.
Kai-Tse Lin, COO and co-Founder of Bellwether, told eVTOL.com, "A lot of the problems we have is the vehicle doesn't look like an aircraft, so when people see it, they don't see how it could work or how it could fly, but it's real."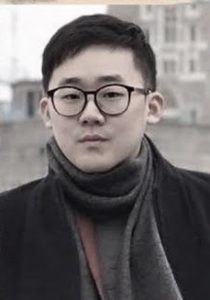 Kai-Tse Lin
Until recently, the start-up had remained shrouded in secrecy, but decided to take a trade stand at the DroneX Trade Show and AIRTAXI World Congress and then most recently at the Dubai Airshow, where its craft was shown to the public for the first time.
Investment is vital for the eVTOLs development and in addition to the USD1 million, raised last year from angel investors, Bellwether says it needs to find a larger amount of money to build a full-scale working prototype with integrated subsystems, as well as expand its engineering team.
The present prototype is a two-seater, but Bellwether aims for its final eVTOL to be a four-to five-seat aircraft that can transport families around traffic-congested cities.
During the trial flight, the prototype was remotely piloted and flew up to 13 ft at a speed of around 25 mph. The company has said its final design can cruise at altitudes of up to 3,000 ft, speeds of 135 mph, with a maximum take-off weight of 1,320 lbs. The company is targeting a battery system with a duration of close to 90 minutes, capable of carrying out lengthy intracity trips.
Bellwether is looking at 2028 to bring the Volar to market after gaining certification acceptance from the European Union Aviation Safety Agency and the U.K Civil Aviation Authority.
While admitting the initial price of the Volar could be very high, Lin told eVTOL.com, "Our goal is to make the vehicle for everyone in the future. Like owning a car, you're owning a Volar."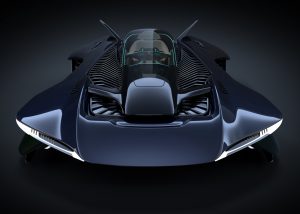 For Bellwether believes that just like other technology industries, as the UAM industry matures and more companies enter the space, the development of technology and mass production will mature, gradually bringing down the price point.
Footnote
While, the company was only founded two years ago by four college friends, co-founders Lin and Daniel Chen constructed a hovercraft called the Gazelle in 2013, which made its debut at the International Young Designers' Exhibition (YODEX) in Taipei, Taiwan during 2015.
At such an early stage of development it is easy to be cynical about Bellwether given the many challenging and difficult hurdles to overcome before the Volar comes to market. Perhaps, less than 10 percent of eVTOL dreams will ever make it, and from these less than 5 percent become a profitable and successful business. Let us hope the Volar is the latter.
Visual presentation
https://www.youtube.com/watch?v=glHazNridIY
For more information
https://www.bellwether-industries.com
(News Source: https://evtol.com)