By Chris Stonor
Urban-Air Port®, a UK-based ground infrastructure developer for eVTOLS and drones, has announced a partnership today with Altitude Angel and Safeguard Vertiports to design safe, clean and connected "Air Architecture" for future eVTOL air mobility, reports a press release.
These "air roads" will enable people and cargo to travel by manned and unmanned electric vertical take-off and landing (eVTOL) aircraft alongside drones. This world-first infrastructure program, being trialed in Coventry later this year, is supported by the UK government as "a significant step towards unlocking a future of clean urban air mobility for the UK and will provide a model for other countries to follow and be exported across the world."
Both Kwasi Kwarteng (UK Secretary of State for the Department for Business, Energy and Industrial Strategy) and Robert Courts (UK Parliamentary Under Secretary of State at the Department for Transport, with responsibility for aviation policy) are backing the program. The technologies will be demonstrated in Coventry at the first of more than 200 Urban-Air Port hubs planned worldwide.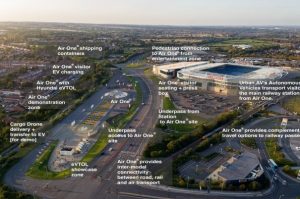 Coalition partners include:-
Urban-Air Port will connect urban centres and under-served communities, from vast modern cities to small towns, and even off-grid villages in the developing world. The company is providing net zero multi-modal transport hubs of the future, connecting air, road and rail to help unify transport networks, cut congestion and pollution.
Altitude Angel provides the world's leading unified traffic management (UTM) platform which enables unmanned aerial vehicles (UAVs) and manned aviation, such as drones and air taxis to fly between locations safely and securely.
Safeguard Vertiports are working with Urban-Air Port to build a certification program that meets Civil Aviation Authority requirements.
Kwasi Kwarteng, comments, "Cleaner, inter-city flight technology is vital not only to reducing emissions, but to better connecting remote communities, from small towns in the UK to isolated settlements all around the world."
He continues, "As we build back greener from the pandemic, initiatives like the government-backed Air-One®project will help us develop the infrastructure needed to make our dreams of flying taxis a reality."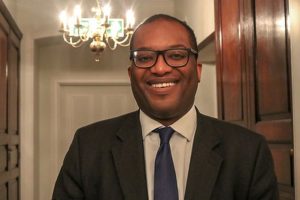 Kwasi Kwarteng
The global VTOL and drone market is estimated to be worth up to USD 2.9 trillion by 2040, according to Morgan Stanley. In the U.S alone, NASA predicts UAM could be worth close to USD500 billion in the near-term.
This market is growing fast. The first eVTOLs are expected to be commercialised within the next three years. Hyundai, a key partner of Urban-Air Port, is one of several companies developing an eVTOL passenger vehicle. Hyundai's will be commercialised by 2028.
Joby Aviation, the US-based aerospace start-up, plans to launch a commercial air taxi service in 2024. In April, UPS, the global logistics giant, announced a deal to purchase 150 eVTOL vehicles, for delivery also in 2024, to cut delivery times and access smaller markets, demonstrating the growing maturity of the sector.
However, NASA estimates that over 70 percent of this potential UAM market value is dependent on infrastructure. This is what Urban-Air Port is working to unlock. The company develops scalable, zero emission infrastructure for high frequency air mobility. Its Air-One project is a world-first hub for future air taxis, drones and ground-based electric transport, such as cars, e-bikes and e-scooters, which will open in central Coventry later this year.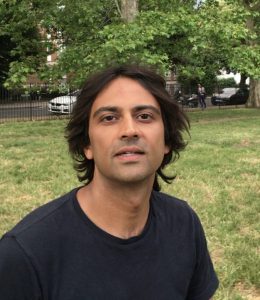 Ricky Sandhu
The challenge now is to design the Air Architecture™that allows these passenger vehicles to fly within and between cities and towns and to manage the thousands of delivery drones anticipated in the future, with Amazon already planning to launch a UK drone delivery service.
 Ricky Sandhu, Founder of Urban-Air Port, says, "Our global transport systems are broken. Inner-city transport is congested, inefficient and polluted. In remote locations, it is either non-existent or over-priced, leaving many isolated and increasing economic disparity. But to fix this, we still look to silo-ed and ancient road and rail infrastructure."
He continues, "New innovations mean we can now re-imagine transport to perfectly meet the needs of people and provide a cohesive, sustainable and reliable experience. Our Air Architecture can unlock clean and beautiful cities and connect the world in new ways – in the air and on the ground – bringing economic prosperity, cutting emissions and improving quality of life. This is a real British innovation success story – the UK can lead the world in accelerating this transport revolution."
Richard Ellis, Chief Business Officer at Altitude Angel and coalition partner, adds, "By enabling eVTOL operators to safely transit through 'air roads' and integrate their operations into and around these urban airports, we will unlock the future potential of the national airspace infrastructure. Our platform allows all users of the sky, from air-taxis and drone operators to general aviation and emergency service helicopters to share the airspace safely and securely."
And Chris Wood, Operations Manager at Safeguard Vertiports and another coalition partner, comments, "We are proud to be part of this developing transport infrastructure, providing critical analysis and support for the development of certifications and standards that will ensure the safe design and use of the platforms in Air Architecture."
 Similar to existing air corridors for commercial aircraft, air roads will be approved and regulated routes for future eVTOLs that will enable safe and efficient travel between Urban-Air Port hubs and other sites. In the initial phase, each corridor will provide segregated airspace at defined altitudes for individual manned and unmanned eVTOLs.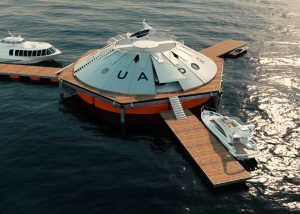 Marine Air Port
And similar to traditional air traffic control, the process will initially be managed by people. As the systems mature, traffic monitoring are to be conducted by intelligent autonomous systems and supervised by people.
The air roads will initially be separate from existing aircraft corridors, operating at a much lower altitude when unmanned. They will be created between strategic locations, away from buildings and roads. Once the safety and environmental benefits are demonstrated, the airspace will become increasingly unified and gradually expand to more locations to meet rising demand.
Urban-Air Port has also partnered with SkyFarer, the drone logistics operations and software company alongside Coventry University, to demonstrate medical drone deliveries via the Air Architecture. The partners will demonstrate the technologies that could fly vaccines or medicines to healthcare professionals and patients in record time.
Elliot Parnham, Founder and CEO at SkyFarer, says, "Healthcare is a sector where drones can make a significant impact. Medical drones are an environmentally-friendly, fast and intelligent way of getting the necessary supplies to those that need it most. Building the necessary Air Architecture is a significant step towards cutting wait times and improving access to vital vaccines and medicines."
Robert Courts, Parliamentary Under-Secretary at the Department for Transport, adds, "The UK continues to pave the way when it comes to the future of transport and this fantastic program yet again places us at the forefront of improved zero-carbon connectivity."
 He continues, "As we build back better, I'm delighted to support the Future Flight Challenge, which will explore innovative and greener ways to fly by developing ground-breaking electric and autonomous technology, propelling us further towards our net-zero goals."
 Footnote
In January 2021, Urban-Air Port was selected as a winner of the UK government's Future Flight Challenge to develop aviation infrastructure, systems and architecture that enable the next generation of electric and autonomous air vehicles.
The company plans to develop more than 200 sites around the world in the next five years to meet global demand. Having secured funding for Air-One, Urban-Air Port is now in advanced discussions with investors to support its rapid commercialisation and global growth.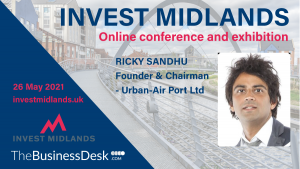 The Founder of Urban-Air Port, Ricky Sandhu, will be speaking alongside Kwasi Kwarteng at the Invest Midlands conference on Wednesday, May 26th.
Visual presentation
https://www.youtube.com/watch?v=Im69_BbTjbs
For more information
https://www.urbanairport.co.uk/
https://www.safeguardvertiports.co.uk
https://developers.altitudeangel.com/