By Chris Stonor
Honeywell has launched its all-new aircraft cockpit system, the first in the industry built "with an always-on, cloud-connected experience that improves flight efficiency, operations, safety and comfort," where Vertical Aerospace and Lilium are the early birds to jump on-board, reports asianaviation.com.
The website explains, "The Honeywell Anthem flight deck offers connectivity, an intuitive interface modelled after everyday smart devices, and a scalable and customisable design."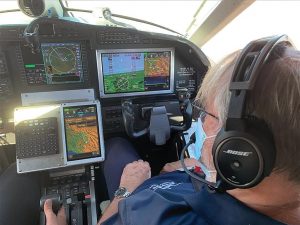 And goes on, "Honeywell Anthem is powered by a flexible software platform that can be customised for virtually every type of aircraft and flying vehicle, including large passenger and cargo planes, business jets, helicopters, general aviation aircraft, and the rapidly emerging class of advanced air-mobility (AAM) vehicles."
Mike Madsen, President and CEO of Honeywell Aerospace, commented, "Honeywell is not just launching a new flight deck today — we are changing the way pilots operate aircraft and creating a more intuitive experience than ever.
He continued, "In the same way we moved from flip phones to smartphones, Honeywell Anthem will transform the pilot experience with customisable controls operated quickly and easily with a few swipes of the finger."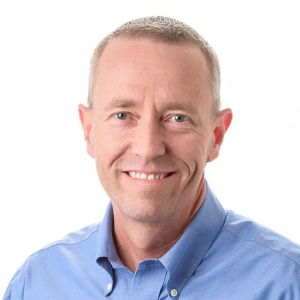 Mike Madsen
Honeywell Anthem is designed to solve two problems facing the aviation industry. "First," says the article, "It creates ways for increasingly complex aircraft to function with more autonomy, relieving stress on pilots and promoting safety and efficiency. Second, it enables the disjointed systems that support an aircraft to work together more seamlessly to deliver critical information to pilots."
It continues, "Honeywell Anthem supports growing levels of aircraft autonomy, leading to complete autonomous capabilities in the future as regulations allow. Enabling increasing levels of autonomy — whether it's automating manual tasks for single-pilot operation or automating more complex processes to reduce workload across all pilots, maintainers and other service providers in a large fleet — depends heavily on improving connectivity across aircraft systems."
Honeywell Anthem generates and transfers data from ground-based servers so those involved in a flight's operations have the information they always need. An aircraft doesn't even need to be powered on for pilots and maintainers to see the information they might need prior to launching a flight.
Vipul Gupta, Vice President and General Manager of Avionics at Honeywell Aerospace, explained, "Everyone who touches a flight is able to get information that matters to them when they need it. The aircraft becomes accessible via the cloud computing infrastructure, and things like maintenance data, flight plans and overall aircraft status are stored automatically by the avionics or via ground-based applications used by support personnel. This means data is accessible by any authorised user from anywhere."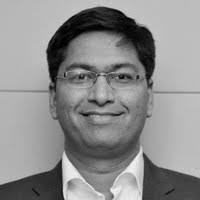 Vipul Gupta
Another of Honeywell Anthem's unique features is a web browser that allows third-party applications and websites to run in the Honeywell Anthem cockpit. For example, pilots, via a third-party app, can display live weather cameras from the airport they are currently traveling to. Right next to that, they could display live radar imagery above the airport. Having more of this type of information at pilots' fingertips helps them make better decisions more often.
Honeywell Anthem is available to future aircraft platforms in the emerging AAM market segment. Both Vertical Aerospace and Lilium have strong pre-existing relationships with Honeywell. The two companies are using Honeywell's compact fly-by-wire system in their eVTOL aircraft, and Honeywell is also an investor in Lilium.
For more information
https://www.honeywell.com/us/en
(News Source: https://asianaviation.com/)