By Chris Stonor
The news that every eVTOL investor has been waiting for is now a reality. Vertical Aerospace (VA) is floating on the NYSE Stock Market in a week's time (Thursday, December 16th) once the "shoo-in" approval is given by the SPAC Broadstone Acquisition shareholders two days earlier.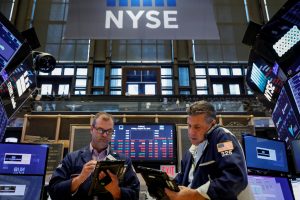 After the disappointments of other recently floated eVTOL companies (eg. Archer, Lilium, Joby), this news is a surprise, particularly when it comes so close to Christmas. Presumably, VA cannot wait any longer for the major investment gained from a flotation with competitors like Archer Aviation, for example, breathing down its neck.
Of all the recently floated eVTOL companies, VA is by far the most impressive. Backed by the crème de la crème of the world's technology industry and with 1,300 potential sales already in the book, they soar above the rest in both stature and sales and – dammit – this is a UK company based in Bristol too.
Non-firm orders include American Airlines (350 craft); Gol (250); Marubeni Corp (200); and Virgin (150). Interestingly, EHang are the leader of "confirmed orders" (162).
AAM eVTOL Reality Index Orders Chart (click to enlarge)
As a lead-up to the flotation, VA is planning a series of events to seduce potential investors including one today (December 9th). On Twitter the company tweets, "We're excited to invite you into our secret hangar on 9th December for the world premiere of our VX4 model. Tune in to our social channels to get a 360° preview of the award-winning #eVTOL aircraft design. We hope you love it as much as we do."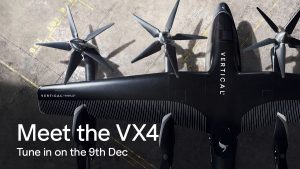 Yet, on the lips of potential investors is that burning question: "When is a good time to invest in Vertical Aerospace?" Certainly, the present stock market climate is not helping where eVTOL stocks are "not the flavour of the day." Perhaps, sit back and wait for the share price to fall below USD10 before even considering a tranche of shares. If VA goes the same way as the others, USD8 could be a better entry point.
For more information
https://vertical-aerospace.com/
For potential investors to peruse