March has been a fantastic month for Vertical Aerospace as demand for its future VX4 eVTOL continues to increase. This shows an extraordinary faith in a company whose aircraft isn't even constructed, yet alone flown a test flight. But when you have solid gold partners including Rolls-Royce, Honeywell, Solvay and Microsoft, confidence in the craft's future ability is assured.
One company showing supreme faith is the aircraft leasing company, Avolon, who after pre-ordering 500 VX4s has already placed these to aircraft companies within just 9 months and is back at the UK Bristol-based company to pre-order more. Avolon's clients are worldwide from Japan and Brazil to the Caribbean, Greenland and Turkey.

Avolon, the world's second largest aircraft lessor, pre-ordered 500 VX4s in June 2021, and as of today has placed all of these units, as well as an additional 50 aircraft options, with leading global airlines. This has been achieved by placing eVTOLs with flag carriers and innovative airlines such as JAL, AirAsia and Brazil's largest airline Gol
The latest client to come onboard is the Turkish aviation group, Gözen Holding, for up to 100 VX4 eVTOL aircraft. Avolon's success in placing 550 VX4s in under a year "emphasises the high demand for the aircraft and displays the significant growth in market appetite for eVTOLs", reports a press release.
Vertical has sold its VX4 aircraft directly to a broad range of customers including aircraft lessors, airlines, helicopter operators and tourism groups. The global reach achieved through Vertical's conditional pre-orders for its VX4 means it has the largest pre-order book by value in the eVTOL market for USD5.4bn, and together with Avolon's placements means that the VX4 will fly in the US, UK, Japan, Brazil, Turkey, Greenland, Southeast Asia and the Caribbean.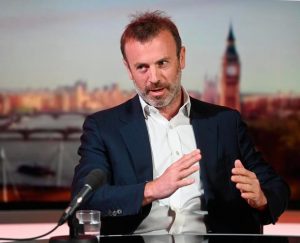 Stephen Fitzpatrick
Stephen Fitzpatrick, Founder and CEO of Vertical, enthused, "We are delighted that Turkey has been added to the global destinations where the VX4 will fly. We look forward to welcoming Gözen into the Vertical family and continue to celebrate our growing partnership with Avolon."
Dómhnal Slattery, CEO of Avolon, added, "Today, marks an important milestone on our eVTOL journey, as we have now fully placed our VX4 orderbook with some of the leading international airlines and aviation companies all over the world. The opportunities to deploy the VX4 are enormous and, as is evident with our placement progress to date, zero emissions eVTOL air travel will reshape the short-haul travel market."
He continued, "Our partnership with Gözen Holding will create a pioneer in UAM in Turkey, bringing sustainable air travel to the region. The strong demand for our VX4 orderbook and for zero emissions travel, confirms our view that demand for eVTOL aircraft would always outstrip supply. As a result, we will continue working with other partners that want to purchase or lease the VX4 in order to fully size the potential market and demand for this aircraft."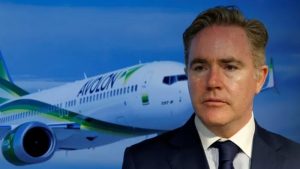 Dómhnal Slattery
For more information