By Chris Stonor
Vertical Aerospace (VA) CEO, Stephen Fitzpatrick, continues to steer his eVTOL company towards its Stock Market floatation by producing three different videos during the last three weeks. Described as a series, they are an excellent way of pitching VA to potential investors.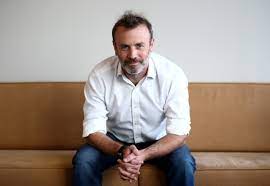 The "impressive" Stephen Fitzpatrick
Under the company's strapline of, "Less noise, Less dirty, safer, clean and green" and the most impressive (potentially, at least) "at a cheaper cost than a road taxi – USD1 a mile flown" – a new twist emerges from Fitzpatrick. The annunciation of his craft: "E-V-TOL" and not eVTOL.
This, of course, brings up the present hotly contested debate on what these "future flyers" should be termed. While the mainstream media are still stuck in the dark ages with "Flying Cars", perhaps, "Flying Taxis" is a potential description, used this week in a feature on the BBC Website.
Watch Videos:
Making eVTOL a Reality: Connecting Passengers
https://www.youtube.com/watch?v=Bs3K0nmsW-s
2. Making EVTOL a Reality: Leveraging World-class Experience
https://www.youtube.com/watch?v=iqAuqEFuEFE
3. Making eVTOL a Reality: Transforming Travel
https://www.youtube.com/watch?v=sh1i-U2N_zY
For more information