By Chris Stonor
After Aston Martin, Porsche, Cadillac and Roll-Royce, the latest car manufacturer to be "speculated over" for designing a flying car is Volkswagon, reports thenewswheel.com.
Still shrouded under the global scandal of its "rigging of diesel systems", a VW all-electric flying car would be an excellent distraction and tongues are wagging that a collaboration with a Chinese partner may be on the cards.
In a post on LinkedIn recently, CEO Herbert Diess and Stephan Woellenstein, the head of VW's China operations, discussed how "vertical mobility" could be part of its future — that is, "flying cars."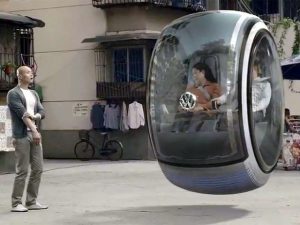 Blast from the Past (2012)
The executives indicated the company "is exploring possible partnerships and vehicle concepts for a drone that could be licenced as urban aerial transit". Volkswagen is particularly interested in Chinese technology and potential business partnerships, as the country now makes up a major share of world VW sales.
The problem being it is easy to speculate. When Aston Martin revealed in July, 2018 it was forming a partnership with UK Cranfield Aerospace to create a flying car and offered futuristic-looking illustrations to support it, the media jumped on the story like flies on… Since then, no further news has emerged, zilch, diddly-squat. Instead, lots of excellent free publicity for the car manufacturer. Who is next to jump on the bandwagon, Jaguar or Bentley, perhaps?
Certainly, developing  a flying car for the Chinese market is a smart business move. Not only is China a major market for Volkswagen vehicles, it's also the single largest auto market on the planet. This makes the country the perfect proving ground for vertical mobility, as well as for overcoming the safety and logistical hurdles that entail.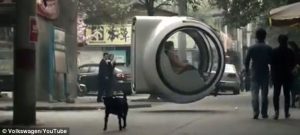 Visual Presentation
https://www.manufacturing.net/automotive/video/21271731/volkswagen-looking-into-flying-cars
(News Source: https://thenewswheel.com)