By Chris Stonor
In a surprising move Volocopter CEO, Florian Reuter, is to leave the company in September, reports a press release. Ex-Airbus Defence and Space boss, Dirk Hoke, will take over the reins.
Reuter has spent over 7 years building up Volocopter to being one of the leading eVTOL companies in the world. He initially joined a seven-employee start-up which today has expanded to over 500 staff. Reuter is a successful entrepreneur who like others before him, perhaps, enjoys the initial cut and thrust, but once a project is created, built and set on course, seeks other challenges.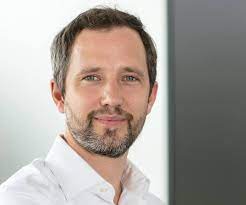 Florian Reuter
Earlier this month, Volocopter raised USD170 million in additional funding to provide it the financial muscle to prepare for the planned launch of air taxi services during the 2024 Paris Summer Olympics, as well as launching around the world.
His replacement, Dirk Hoke, will bring considerable technical, strategic and commercial experience to the Bruchsal-based company. In the release, Volocopter stresses Hoke's success in navigating groups through digitalisation and transformation periods amid the rapid evolution of data and communications tech.
Stefan Klocke, chair of Volocopter's advisory board, commented, "Out of an impressive line-up of candidates, Dirk Hoke was our absolute preferred choice. Combining our present success with Dirk's experience and vision, Volocopter will continue to lead the emerging (eVTOL) industry and successfully master the coming phase of growth and commercialisation."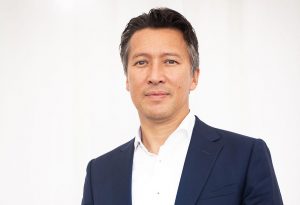 Dirk Hoke
Reuter's direction and influence as Volocopter chief cannot be overstated. In addition to building the start-up into a leading global UAM aircraft developer, he attracted over USD600 million in financing and leaves the company as a market unicorn with an estimated valuation of USD1.7 billion.
Reuter remarked, "It has been an incredible privilege and honour to serve as Volocopter CEO to a world-class team from across the globe. I wish Dirk all the best on the great Volocopter journey ahead."
Hoke responded, "Bringing electric air taxis to market in the next years is a dream come true not only for me but for many. My experience from Airbus and Siemens will help us monetise on the leading market position Volocopter has achieved under Florian's leadership."
It is unclear what Reuters next business challenge may be.