By Chris Stonor
Volocopter's position in the UAM industry continues to rise. After a highly successful Singapore Airshow, news was announced late last week that the company has raised USD170 million in the initial signing of its Series E funding round led by South Korean investor WP Investment, reports a press release. The total funds raised after previous rounds stands at USD579 million.
Made up of investments from new and existing investors, this latest money will help with the certification of Volocopter's electric passenger air taxi and is expected to assist with its commercial launch in first cities worldwide.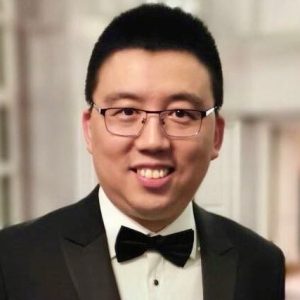 Dr Lei Wang
Florian Reuter, CEO of Volocopter, commented, "This funding round is a testament to our leading position in what is a highly attractive emerging market. We continue to make significant technical and commercial progress as we work toward bringing urban air mobility to life at scale in cities worldwide."
Dr. Lei Wang, Chairman of WP Investment, added, "We are confident that Volocopter will be among the first to bring UAM to cities globally, since seeing its aircraft fly in Seoul last year. As a leader in ESG investment, we are excited to empower city sustainability through Volocopter."
WP Investment's base is in Seoul. The company is a new investor for Volocopter. "Following this announcement," says the release, "The collaboration is to create a joint venture that will soon bring urban air mobility to South Korea's cities."
Another new investor is Honeywell, amongst others. Existing backers who have increased their financial support include Atlantia, Whysol and btov Partners.
Elisabetta De Bernardi, Investment Director Europe for Atlantia, remarked, "We decided to strengthen our investment in Volocopter because we strongly believe in its ability to rapidly bring to life this innovative and sustainable mobility."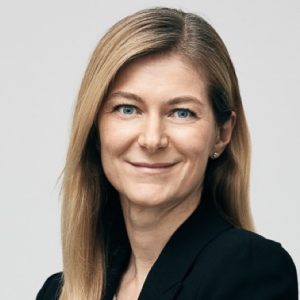 Elisabetta De Bernardi
Christian Bauer, CCO of Volocopter, added, "Volocopter has spectacular investors from around the globe, which puts us in an excellent position to focus on our first-to-certification and first-to-market strategies before we embark on the path to public listing."
The company recently announced that it has entered a financing agreement, in principle, with Aviation Capital Group (ACG) to shape the sale and leasing of Volocopter aircraft for up to USD1 billion.
Once certification has been achieved, this agreement will allow Volocopter to offer its operators and customers worldwide attractive leasing options, a key to rapidly scaling the business in the future.
For more information