By Chris Stonor
U.S management consulting company, McKinsey, recently released a FREE research video report entitled Advanced Air Mobility in 2030. While this is a look into the future, it sounds like much of what is discussed in the 4.46' presentation is already happening. Perhaps, the present and future has already become one in the AAM industry?
Three company "experts", Benedikt Kloss, Robin Riedel and Kersten Heineke offer us their future vision which is very positive. Meanwhile, Kloss says, "Flying taxis are gonna happen. The question for me at the moment is when it's going to happen—not if."
Surely, that's a gimme?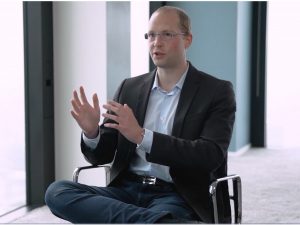 Benedikt Kloss
Watch/Read Report:
https://www.mckinsey.com/industries/aerospace-and-defense/our-insights/advanced-air-mobility-in-2030
For more information