By Chris Stonor
A new video was posted this week on YouTube, filmed by New China TV for Xinhua News, showing two young men taking their first ride in an EHang 216 AAV taxi from the Digital China Summit and flying above the City of Fuzhou.
The passengers only required to press one button to instruct the taxi to fly a set destination. Both 4 and 5G technologies are applied to ensure communication between the AAV and ground control centre.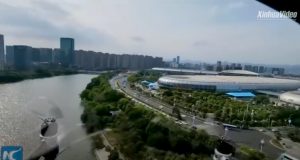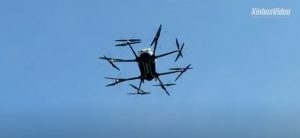 The men are excited by their journey and tell the viewers it is "a smooth ride". The motto EHang wish to bring across is that "It seeks to make safe, autonomous and eco-friendly air mobility accessible to everyone."
As expected the comments below the video are very enthusiastic. Steve b posts, "China is really innovative to improve our life style. Great job!" and a Nilesh Bhattacharya adds, "China totally living in the future."
Xinhua News is funded by the Chinese Government.
Watch Video