By Chris Stonor
This video follows the news last week that Joby Aviation are soon to float on the New York Stock Exchange after a SPAC merger with Reinvent Technology Partners, valuing the company at around USD5.7 billion (read article below).
Previous UAMN Article on Joby Aviation:
https://www.urbanairmobilitynews.com/air-taxis/another-little-evtol-went-to-market-joby-to-join-the-big-boys/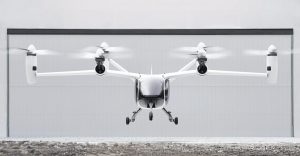 To remind potential investors and the general public of Joby's eVTOL pedigree, the company has released a new video showing off the aircraft.
The prototype is capable of transporting 5 people at speeds of up to 200 mph and a distance of 150 miles using battery technology. Nearly 10 years in the making and over 1,000 test flights, the eVTOL aircraft employs six large tilting rotors to achieve vertical lift and horizontal winged cruise (see video). Most important is the craft's low noise carbon footprint compared to conventional aeroplanes and helicopters.
Joby CEO and Founder JoeBen Bevirt, said, "With the Reinvent team at our side, we are one step closer to making this fantastic future real. We can't wait to welcome you on-board." The aim to deliver new ways of moving around congested cities and under-served rural communities, starting in 2024, will revolutionise regional flights.