By Chris Stonor
Airbus Helicopters has uploaded a film on to Linkedin this week, of its City Airbus in flight. The four-minute demo sees the four-seater craft fly at an altitude of 20 metres.
Andreas Thellmann, Project Executive of Airbus's UAM division, said, "Our full-scale UAM Demonstrator took off carrying 2,310 kg, the highest take-off weight of a full electric VTOL Aircraft with a distributed drive system." Adding, "Thanks to all team members for this great achievement!"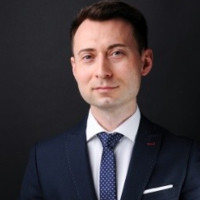 Andreas Thellmann
Back in 2018, Thellmann was interviewed by Analyst firm, Roland Berger, where he remarked, "If we can optimise aircraft range, payload and speed, we could see new architectures emerging." Three years on and the Airbus UAM division are making good progress.
Read Interview
https://www.rolandberger.com/en/Insights/Publications/Andreas-Thellmann-of-Airbus-on-future-of-electrical-propulsion.html
Watch Video
https://www.linkedin.com/company/airbus-helicopters/videos/native/urn:li:ugcPost:6826450370634612736/