By Chris Stonor
When UAMN posted an article a month ago about AirCar, the Turkish-based eVTOL company ​founded in 2017 by Eray Altunbozar, the social media response was exceptional. Nothing inspires the public more than news about developments of small and independent eVTOL or flying car companies.
UAMN has decided to follow this exciting and pioneering start-up and this week the company has released, for the first time, footage showing the recent developments of the craft including its inaugural flight.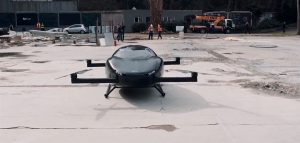 Previous UAMN Article on AirCar:
https://www.urbanairmobilitynews.com/air-taxis/meet-the-aircar-the-latest-flying-car-on-the-block/
The company describes the craft as "electric and 100% autonomous flying car… we started to develop software, flight, autonomous driving, artificial intelligence, in-vehicle communication as well as flight planning processes…" While, the video shows a full-size prototype take to the air, but only a few feet above the ground, this is still an important step forward.
Of course, this development must not be confused with the Klein-Vision AirCar, which hit the world headlines a month ago when its actual flying car made an epic 35 minute journey from the international airport in Nitra to the one in Bratislava. The footage taken showed the world just how far ahead of the crowd, Klein-Vision is. For not only can its Le Mans Porsche 917 looking vehicle successfully fly in the sky over a long distance, but then travel on the highway like a car.
Obviously, Eray Altunbozar's, aircraft cannot do this and is aimed at the personal domestic user flight market. Why drive a car to the shops when you can fly there instead avoiding any potential congestion? The company's craft progress is also a fair number of years behind some other competitors.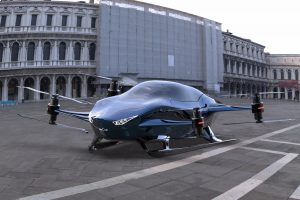 While it is important to follow companies like AirCar, the actual reality is, the day when an individual can step outside of their home and into a personal eVTOL, then fly down to the shops, a café, cinema or sporting event is, surely, a long way off?
Watch Video
https://www.youtube.com/watch?v=V8QNXk1CRlw
For more information