By Chris Stonor
Eve Urban Air Mobility is looking to be a particularly exciting eVTOL company of the future and is now a leading contender in the market. With the backing of Embraer, business deals are coming along thick and fast as noted at last week's Singapore Airshow when the company announced three more collaborations.
Already, Eve has 1,650 unconfirmed or potential aircraft sales, more than any other eVTOL company at this time. No doubt when the company floats on the stock market this year via a SPAC with Granite Acquisition Corp, there will be plenty of interest from investors.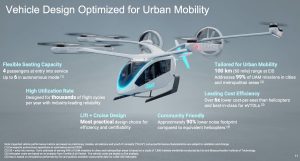 Below is a link to an excellent 31-minute interview carried out recently by Asian Aviation Magazine Editor, Matt Driskill.
Watch Video: