By Chris Stonor 
The rumours have become fact. It is official. Joby Aviation has acquired Uber Elevate.  A tingle of excitement has erupted within the UAM market. This is the highest profile merger – to date – among such start-ups.
Previous UAMN article:
https://www.urbanairmobilitynews.com/commentary/major-story-uber-in-discussions-with-joby-to-sell-elevate-air-taxi-business/
While the actual terms are still to be released, Uber Elevate, an air-taxi division of Uber, has agreed to invest USD75 million in Joby, following on from a previous USD50 million investment earlier this year.
The move allows California-based Joby Aviation, which is developing all-electric vertical takeoff and landing aircraft, to use Uber's app to offer air taxi rides when the company's aircraft enters service. This could be as early as 2023.  JoeBen Bevirt, founder and CEO of Joby Aviation, said, "We were proud to partner with Uber Elevate last year and we're even prouder to be welcoming them into the Joby team today."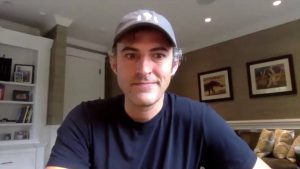 Joby Executive Chairman, Paul Sciarra
For Uber, the transaction comes one day after selling its autonomous-driving division known as the Advanced Technologies Group to Aurora, a self-driving car start-up, in a move to sell-off its least profitable businesses. Parting with these two subsidiaries allows Uber to save hundreds of millions of dollars required over the next several years to develop autonomous ride-hailing and urban air taxi services.
For Joby, incorporating Uber Elevate greatly helps the company achieve its goal of offering short rides in urban areas with vertical takeoff and landing aircraft. Joby's aircraft operating in conjunction with Uber's ride-hailing app could offer customers an easy and smooth way to use such services.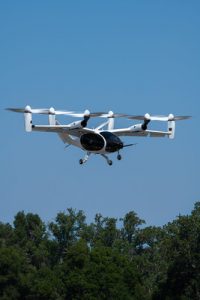 Bevirt continued, "These tools and new team members will be invaluable to us as we accelerate our plans for commercial launch." The number of new employees could be as high as 80.
At present, Joby has constructed and is now trialling an all-electric aircraft that can carry four passengers and a pilot up to 150 miles at a top speed of 200 mph. The company is regularly conducting test flights, but the craft has yet to be certified by the FAA. Joby has not yet set pricing for an air taxi trip.
Watch Video (Interview with Joby's Executive Chairman Paul Sciarra + Footage of Flying Craft)
https://www.youtube.com/watch?v=dbdmPUpXOZ4
 For more information
https://www.uber.com/us/en/elevate/uberair/
(News Source: https://www.cnbc.com/world/?region=world)