By Chris Stonor
Members from NASA's Advanced Air Mobility (AAM) National Campaign and Revolutionary Vertical Lift Technology team, were on site at Joby's facility located near Big Sur, California, for two weeks (August 30thto September 10th) completing trials with Joby's prototype aircraft, reports YouTube. This is the first time the Campaign flew with an industry partner's vehicle.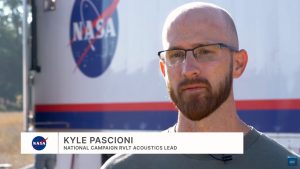 Kyle Pascioni
Kyle Pascioni, NASA National Campaign RVLT Acoustics Lead, said, "What we are aiming for is an initial characterisation of these new type of vehicles." And Starr Ginn, a NASA National Campaign Lead, added, "We're looking at performance data and how we will prepare terminal operations for these vehicles as they come into a helipad or vertiport and we're really looking forward to seeing the data that we get and helping move this industry forward."
Now tests are complete, the team is analysing the collected data that includes measured acoustics. After this data is analysed, the results will help identify gaps in current Federal Aviation Administration regulations and policies to help incorporate AAM aircraft into the National Airspace System.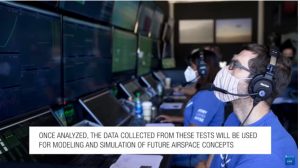 Watch Video:
https://www.youtube.com/watch?v=HwDGJgUpjCk
For more information