By Chris Stonor
Last week's two-day UK Farnborough Global Urban and Advanced Air Summit (GUASS) focusing on the AAM industry was more a cosy, face-to-face, networking fireside chat than the recent big brash sell of the Singapore Airshow.
This third edition was not just a celebration to the end of lockdown restrictions in the UK (an AAM event had not been held here for over two years), but for those pioneers in the nascent industry to come together and enjoy the buzz and excitement of aviation's potential future.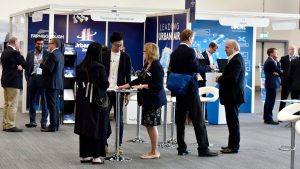 Leading European and American eVTOL companies attended showing the stature Farnborough holds over the general aeronautical industry that included top delegates from Joby (Max Fenkell), Eve (David Rottblatt) and Lilium (Sebastian Borel). UK representatives included Gary Cutts (Future Flight Challenge Director for the UKRI), Vertical Aerospace (Michael Cervenka) and UK aerospace at CGI (Steve Vance).
As ever, projected UAM figures were bandied around, the latest coming from Manfred Hader, Head of Aerospace at Roland Berger, who believes that by 2050, the industry will be a USD90 billion market with 160,000 AAM craft flying around the skies. So, not as high as Stanley Morgan's predicted USD1.5 trillion.
Meanwhile, as safety is paramount to any new emerging transport industry, Steve Vance warned during his address to the delegates, "If we get this wrong, the public perception of this technology is going to sour, and we're going to be over before we've started. And then once that issue happens, we're going to have such an uphill battle to return the damage that has been caused."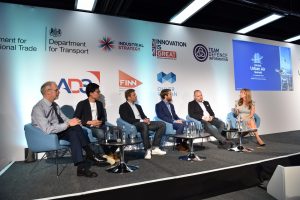 Next aviation event at Farnborough is on April 6th/7th under the heading Sustainable Skies with the world-renowned Farnborough International Airshow set for July 18th-22nd.
https://twitter.com/SustainableSWS
Watch Video and Read Summary:
https://www.wearefinn.com/topics/posts/guaas-2022-industry-aligns-in-pursuit-of-progress/
https://twitter.com/GUAASFboro
(News Source: https://www.wearefinn.com/)