By Chris Stonor
Like some amazing highly imaginative Heath Robinson contraption there cannot be such a "wonderful and whacky eVTOL" as the Zeva Aero Aircraft. Described by some as "a flying doughnut," it is unique. It is a one-off. It is the ultimate original flying machine.
The company amidst the on-going ridicule continues its merry way and last Sunday saw a critical milestone reached in the construction. The first untethered flight test for its full-scale single-person piloted aircraft. The company proudly broadcast afterwards, "And this is just the beginning!"
Watch Video:
https://twitter.com/zevaaero/status/1481762911680966661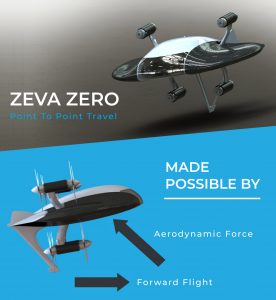 Not surprisingly, the Sunday trial was uncrewed where the craft completed four flights, totalling more than four minutes of controlled hovering, simulated taxiing at slow speeds and limited vertical climb maneuvers. The Zeva is small enough to fit in a standard automobile parking space, has a projected cruise speed of up to 160 mph, and a range of 50 miles.
Stephen Tibbitts, CEO and Chairman of Zeva, commented, "This is a huge inflection point as we join an exclusive set of proven flying eVTOL platforms, and a testament to the relentless hard work and ingenuity of our entire team over the past two and half years."
He continued, "We are dissecting learnings from our critical first taxiing flight, which is a direct result of the support we've received from our investors and community, leading us to bring in additional talent to spearhead this historic moment. We are eager to continue to our next stage of hover flight testing on our road to certification and eventual autonomous flight allowing anyone, not just pilots, to access zero-emission point-to-point travel."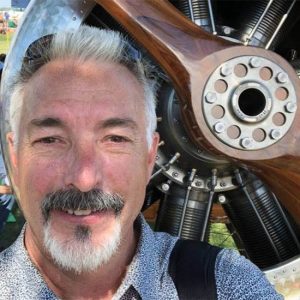 Stephen Tibbits
Zeva completed more than 50 successful tethered flights last year and showcased its aircraft at the Dubai Air Show in November. Also, the company was awarded a grant by Washington's Joint Center for Aerospace Technology Innovation (JCATI) to work with Washington State University on Zeva Aero's aerodynamic configurations to optimise the vehicle's thrust and controls. Zeva has also worked with NASA in conjunction with its Urban Air Mobility Grand Challenge.
Gus Meyer, the test pilot controlling the flight via a remote radio link, added, "The Zeva team has done an incredible job with the design and manufacturing of this aircraft, which was evidenced in this exceptionally smooth and successful first flight."
Zeva will continue hover flight trials and advance to transition flight testing this spring to fine-tune the unique Superman-like trajectory of the aircraft design. The patent-pending design is expected to be available for pre-order for consumers for a USD5,000 deposit as early as spring of this year, with an eventual price tag for the first production units estimated at under USD250,000.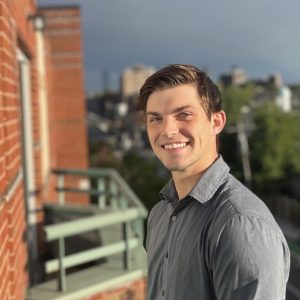 Gus Meyer
For more information