By Chris Stonor
Come on, this is Vertical Aerospace's (VA) week, so another plug of the company is well deserved… isn't it?
The company's rather cryptic tweet from yesterday morning, "We're excited to invite you into our secret hangar…" turned out to be a very brief, one-minute video shared online under the headline INTRODUCING THE VX4. The background music is excellent, even if the video is somewhat bland.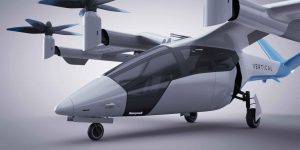 At least, VA is now in the world of the physical and potential investors have "a nuts and bolts" craft to look at that is all-electric, quiet and of course, green as green can be. Yet, after Archer Aviation's own video release of its aircraft on a runway this week, it seems the eVTOL market is like the car-world where the visual similarities between each one is little different to the Jaguars, BMWs, Mercedes and general SUV range. At first glance, they all look the same. In fact, this week the rivalry between Archer and VA is all apparent, as they are both at a similar stage of development with Archer leading by a wing-tip, for now at least.
The Social Media Video:
https://twitter.com/VerticalAero/status/1468981119076945921
Meanwhile, what VAs CEO and Founder, Stephen Fitzpatrick, is very good at is one-on-one interviews. He comes over as "a jolly nice chap." Fitzpatrick appears to be another Richard Branson whose role is to lead the company from the front, but thankfully, is devoid of the overriding need to be a showman. Formula 1 is more his style than breaking balloon records or careering into space.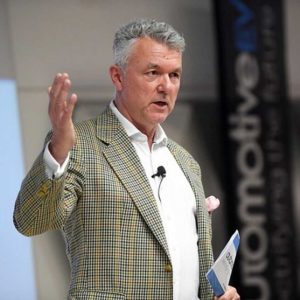 Roger Atkins
His latest "fireside chat" can be found on Linkedin, where Roger Atkins, who is a bit of a social media hit himself via a podcast on all things electric (not too far off 300,000 followers with millions of views on his feed), asks the questions.
The interview is different in that after the sycophancy at the beginning from Atkins by describing Fitzpatrick as "a cool person", the conversation turns to energy power sources for vehicles and then zips to batteries and yet more batteries and yet… Not exactly a topic that excites the general public, but no doubt, Atkins listeners will purr at "the greenness of eVTOLs".
When asked why Fitzpatrick changed tack from Formula 1 racing to electric aircraft, his reply: "A shame of flying!" Too much of a carbon footprint, he explains, aerial guzzling from one world race to another. Now that is "a cool answer", indeed!
Interview with Fitzpatrick
https://www.linkedin.com/posts/stephen-fitzpatrick-9858bb9_greentogether-activity-6870991936375816192-JANd
While, it's all eyes on the NYSE flotation next Thursday, it will be fascinating to see how the initial share price fairs. Interest may be greater than the recent three eVTOL company floats, but the present lack of shareholder appetite for this industry could dampen enthusiasm.