By Chris Stonor
At present, blink and another new eVTOL Aircraft company appears on the block, yet what makes this latest one special is the man behind it.
TCab Founder and CEO, Yon Wui NG, is engineering experience personified. His CV reads like a Who's Who of veritable distinction. He worked at Airbus for 9 years where he became Head of Engineering and a Transformation Leader. He then left to join Geely Terrafugia as Vice General Manager (November 2018-March 2021), before setting up his own business (TCab) based in Songjiang District, Shanghai, China in recent months.
Yon Wui NG has poured all his engineering experience in to creating an eVTOL craft named the E20. He writes on Linkedin, "We are developing a full-electric eVTOL aircraft named E20. The E20 is a piloted aircraft designed to carry four passengers."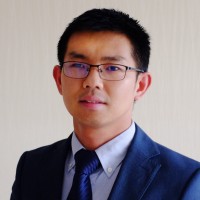 Yon Wui NG
He then describes the craft's design parameters:-
Max Payload: 450kg
Max Range: 200km
Cruising Speed: 260km/hr
Carl Dietrich, President and co-founder at Jump Aero writes in the comments section, "Good to see Terrafugia alumni doing interesting things! Good luck!" Then Eric Boisleve from the Aerospace industry points out a common difficulty all startups face. "May I ask how much funding have you collected so far? Only the projects correctly funded will survive in my opinion, it is not only a technical challenge." Whereupon, Yon Wui promptly responds, "Around USD10 million to start with."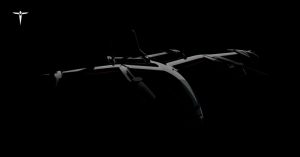 Not forgetting the other common query: An eVTOL's rotors. Donatas Gendvilas, another Aeronautics Engineer asks, "The front props seem asymmetrically positioned along the wingspan – is this intentional? " Yon Wui NG replies, "Maybe it's the angle of the photo. Rotors are all symmetry along the aircraft centerline."
Then Hughes Boulnois queries, "What is this design? 6 rotors to take off and 4 for transition and propulsion …. Can't you optimise it? Looking at the safety, not sure it will be certifiable … Good luck anyway! " Yon Wui NG responds, "6 for transition, 4 for cruise." Surprising what you can learn from a comments section!
So, will Yon Wui NG and TCab become a major competitor for EHang? Only time will tell, but this eVTOL is certainly a contender.