By Chris Stonor
Wingcopter announced this week that Uber co-Founder, Garrett Camp, has invested in the German company via Camp's start-up Expa, reports a press release.
The release says, "Expa's support of Wingcopter aligns with the firm's mission of backing tech-enabled companies that build the next generation of category champions and solve global challenges through innovation." It goes on, "Expa's hands-on, partnership-driven approach has resulted in the growth and development of industry-shaping companies across transportation and logistics, including Beacon, Aero, and Convoy."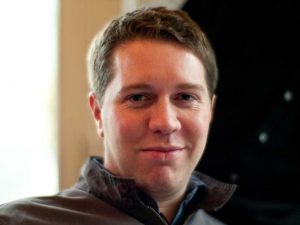 Garrett Camp
Garret Camp, commented, "Wingcopter is ideally positioned to capitalise on this momentum thanks to its cutting-edge delivery drone, software and services. Given the team's track record and impressive technology stack, Wingcopter will have a deep impact on supply chain transformation, logistics and on-demand delivery."
Tom Plümmer, CEO & Co-Founder, Wingcopter, added, "With their hands-on approach 'By builders for builders', Expa is actively supporting our strategy to create national-scale logistical highways in the sky."
Wingcopter has recently announced a partnership with America's largest air medical service provider, Air Methods, to set up a drone-based medical delivery network for thousands of hospitals all over the U.S. In Japan, Wingcopter collaborates with ANA Holdings Inc., parent company of Japan's biggest airline All Nippon Airways. ANA aims to build a drone delivery network to help improve quality of life in rural areas across the whole country.
Wingcopter is backed by a wide range of institutional investors such as Silicon Valley-based Xplorer Capital. Based on strong traction in the market, it is preparing a Series B round.
Footnote
Expa was founded in 2014 by Uber co-founder Garrett Camp. Like the startups it works with, Expa has gone through many iterations, but always with the goal of making an idea for a new company into a reality.
Companies involved include Uber, Twitter, LinkedIn, Foursquare, StumbleUpon, AddThis, MetroLyrics, Virgin Galactic and Envoy. Expa offers access to proven entrepreneurs, capital, office space, and the network to build new companies.
For more information