By Chris Stonor
Since news first broke of Wisk's lawsuit against Archer back in May, there has been a major question mark over The Maker eVTOL's future, where potential investors are holding back and waiting to see how the litigation ensues. Given that Archer stands to gain USD1.1 billion from an expected stock market floatation later this year, there is a great deal at stake for the company.
The latest news:
An order was filed this week, but a Judge William Orrick of the U.S. District Court of California, denied Wisk's motion for a preliminary injunction. He wrote, "Wisk has not shown a likelihood of success on the merits that defendant Archer Aviation Inc. has misappropriated its particular asserted trade secrets." On this basis, the judge is inclined to deny Wisk's motion for "a preliminary injunction".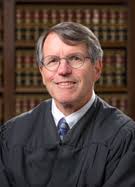 Judge William Orrick
In a "tentative ruling" issued ahead of the July 21st, Judge Orrick said that Wisk "has failed to show that the trade secrets it has accused Archer of stealing derive economic value from their secrecy," and that Wisk's "evidence of misappropriation is too equivocal to warrant a preliminary injunction."
Wisk in this preliminary injunction filed on May 19th, asked Orrick to prohibit Archer from using or disclosing what Wisk contends are stolen trade secrets relating to critical elements of Archer's aircraft, systems, and component designs.
In this "tentative ruling", Orrick stated that Wisk provided "insufficient evidence for each putative trade secret it asserted", and that "Wisk's circumstantial evidence of misappropriation does not carry its burden."
He wrote, "While there are some arguable indications of misappropriation, the balance of hardships favours Archer because, without solid evidence of misappropriation, an injunction would gravely threaten its business."
No surprise that Wisk has come out "all guns blazing", using Twitter as its primary source of communication. Covering two separate tweets, the company responded, "Today's decision has no bearing on the outcome of the case and does not exonerate Archer in the least. Judge Orrick stated in a hearing yesterday that Wisk "has many reasons that make it suspect there is a problem here" and today again acknowledged "arguable indications of misappropriation" by Archer.
"We are in the very early stages of a long legal process, with in-depth evidence-gathering now to begin, and we fully intend to hold Archer accountable at trial."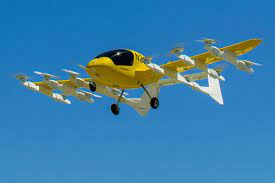 Meanwhile, Archer doesn't expect to commercialise its eVTOL until 2024 at the earliest, while Wisk has not yet specified a market date for its own aircraft. According to Orrick, "This case will go to trial long before either party goes to certification and market, so the hardship on Wisk is less."
Wisk's Full Response to Judge Orrick's Ruling under the heading: "Wisk Looks Ahead to Holding Archer Accountable at Trial".
https://wisk.aero/news/press-release/wisk-looks-ahead-to-archer-trial/