By Chris Stonor
Xeriant, an advanced air mobility (AAM) aerospace company and XTI Aircraft, the developer of the TriFan 600, announced today a Letter of Intent (LOI) for a merger, where Xeriant acquires 100 percent of the issued and outstanding shares of XTI, reports a press release.
The LOI offers "a definitive merger agreement" by October 22nd. Xeriant has retained Maxim Group as its financial advisor to assist in this endeavour, including an up-listing of its common stock to a National Exchange.
Meanwhile, XTI, based in Englewood, Colorado, is a privately owned OEM and developer of next-generation, cleantech VTOL aircraft, including the TriFan 600.
The TriFan 600 is designed "to be the fastest, longest-range vertical takeoff and landing (VTOL) hybrid-electric aircraft in the world" and the first commercial fixed-wing VTOL airplane, with pre-orders exceeding USD1.3 billion in gross revenues upon delivery of such craft.
XTI's management team is led by three former experienced industry executives, the former CEO of AgustaWestland North America, President of Cessna Aircraft and CEO of AVX Aircraft who, when combined, have successfully developed and certified over 40 new aircraft designs for launch in the worldwide aviation market.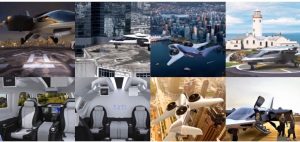 XTI Gallery (Click on link to "big it")
Visual presentation
https://www.youtube.com/channel/UCyXd4-ya9UI8lMOTdbjA7EQ
For more information