By Chris Stonor
A recent story attracting some ridicule on social media is the news that car manufacturer, XPeng, has raised USD500 million to develop its "promised" flying car. There is ridicule because historically automobile producers and flying cars do not have a good track record. Some believe such past publicity has merely been a marketing stunt for the company. A chance for futurist graphic artists to show off their pretty pictures and CGI skills.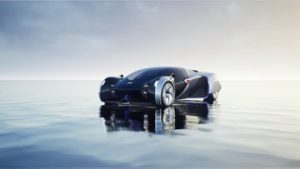 Q: As examples: Whatever happened to the Aston Martin Volante concept flying car? Or VW's Hover Car, or the Porsche/Boeing promised flying vehicle? Understandably, the public are a little cynical about such matters. So, the question is: Will XPeng break this mould and actually produce one that is then marketed to the general public?
This is such a bad idea – please tell me it's a joke. No engineer would possibly agree that this concept or business case makes any sense.

How are we at this point where so much $ is being thrown away without the most basic understanding of aerospace? https://t.co/jG9vSWNo1A

— Mark Moore 🔋✈️🌬 (@MarkMooreNASA) October 26, 2021
Certainly, the set-up and finance already attracted is impressive. Xiaopeng Huitian announced on October 19th that it had raised over USD500 million in Series A financing, with a pre-investment valuation of more than USD1 billion. This investment was led by IDG Capital, Wuyuan Capital and Xiaopeng Auto, followed by leading institutions like Sequoia China, Zhongding Capital, GGV Jiyuan Capital, Hillhouse Ventures, and Yunfeng Fund. This is by far the largest single financing obtained by an enterprise in this specialist field.
Meanwhile, Xpeng's off-shoot company, Heitech (HT), leading the project, employs around 400 people with plans to expand its workforce to 700 by the end of this year.
According to the company's founder, Deli Zhao, HTs flying car will be able to drive on current road infrastructure and have a driving range of over 370 miles on a single electric charge. However, the vehicle's range in the flight configuration has not yet been published. Other features include a lightweight design, safety parachutes and a rotor that folds away when on the ground.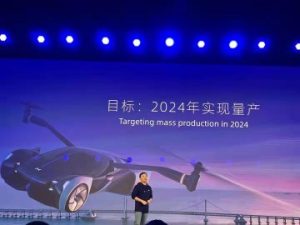 Zhao commented, "The Series A financing will provide us with sufficient resources to advance our R&D, acquire top-tier talent and continue to gain airworthiness provision and certification." He continued, "Our next-generation model will be a fully integrated flying vehicle and automobile, designed for both low-altitude air travel and road driving. We are planning for an official roll-out in 2024."
Pioneering the future of mobility. XPENG affiliate @HTAeroOfficial unveils design of the next-gen flying car, showcasing fly-drive conversion. #XPengTechDay #FlyingCars #SmartMobility pic.twitter.com/n4S9P4WvS8

— XPeng Motors (@XPengMotors) October 27, 2021
A case of wait and see, although do not be surprised if this concept is lost to the annals of disappointment and broken promises.
For more information