By Chris Stonor
XPeng Huitian, the electric flying car company owned by XPeng Motors, unveiled today its fifth-generation flying vehicle X2, reports cnevpost.com. XPeng Chairman and CEO He Xiaopeng commented, "This marks another step closer to a more widely available and safe flying car."
The X2 weighs 360kg and has a maximum take-off weight of 560kg. it has a range of 35 minutes and can fly at a maximum speed of 130km/h.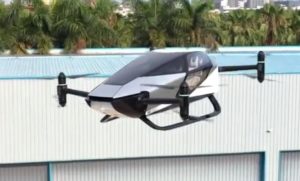 The craft has autonomous flight path planning capabilities, and via multiple sensors, the X2 can monitor the ground, self-help return to land, and two-way real-time communication over 100km.
The safety features include eight independent battery groups for redundant power supply, and four axes and eight propellers for multi-motor power backup. The X2 also has an ejection parachute, 24-hour monitoring system and other configurations to provide security for the flight.
At the Shanghai Auto Show in April this year, XPeng released the Voyager X1, a fourth-generation intelligent electric manned vehicle, which is the same size as an ordinary car and can take off and land vertically in a parking space. Voyager X1 has previously undergone more than 10,000 test flights and is scheduled to be launched and open for test drives by the end of 2021.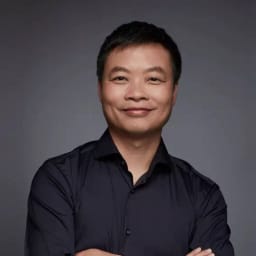 He Xiaopeng
"In the field of flight and many other areas XPeng is gradually laying out, and later this year the company will launch a new transportation vehicle in one area," commented He Xiaopeng. "At the same time, I believe that in the future cars can drive as well as fly."
Visual presentation
https://www.youtube.com/watch?v=pIideiDlnsc
For more information
(News Source: https://cnevpost.com)