By Chris Stonor
After more than three years of development and ground tests of a technological demonstrator, ZURI, a prague-based company, presents a new model of its hybrid VTOL aircraft with a 700 km range and a cruising speed of 300 km/h, reports a press release.
A company team completed the previous development stage last summer covering both cargo and passenger usage. The release states, "The work on the demonstrator gave the ZURI team answers to many questions concerning aerodynamics, control systems, the number and required output of power units, and other parameters."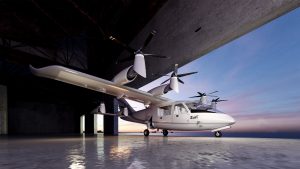 From this, the ZURI prepared "a new concept after considering all the positive and negative experiences obtained from the previous VTOL aircraft concept trials."
The basic parameters of the new ZURI 2.0 are as follows:-
Wingspan:  12-13 m (39 – 43 ft)
Maximum cargo payload:  300 kg (660 lbs)
Crew:  one pilot
Number of passengers:  4 in the Executive version, 3 in the VIP version
Range:  700+ km (435 miles) plus 30-minute reserve
Cruising speed:  300+ km/h (186+ mph)
Power units: 8 tilting electric motors
On-board generator: turbine with an electricity generator for powering electric motors and recharging Lithium batteries.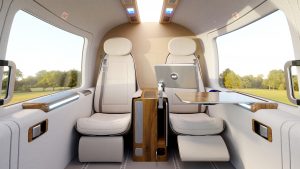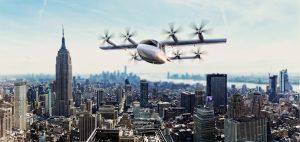 During this next stage, the team is building smaller, fully functional ZURI models, mainly to verify aerodynamic parameters and compare several versions of control systems.
The company plans to develop hybrid VTOL aviation technology by certifying both models for passengers alongside a cargo version with sales aimed at the regional air transport market.
The certification will occur under EASA (European Union Aviation Safety Agency), i.e., in the initial years VTOL ZURI will be intended only for the European market and markets where EASA certification is valid. ZURI is also interested in obtaining FAA certification later on for the North American market.
Visual presentation
https://www.youtube.com/watch?v=glQPEky3VlQ
For more information