By Chris Stonor
Prague-based ZURI, who has been developing hybrid VTOL aviation technology aimed at regional passenger and cargo transportation since 2017, announced this week a successful round of new funding, reports a press release. With the newly raised investment of EUR1.3M from Czech entrepreneurs including Jaroslav Beck, Jakub Nešetřil, Rastislav Turek, the company has now raised a total investment of EUR2.4M.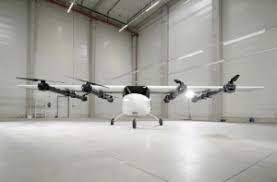 The release says, "The funding is primarily intended to strengthen the engineering team, which will continue the development of this promising aircraft technology based on the data acquired during the technology demonstrator tests."
A leading investor of this recent funding round, Jaroslav Beck, commented, "Efficient transportation is a worldwide challenge which demands ambitious solution propositions. It may take some time to get there, but I am happy that a Czech company is focusing on helping to solve this problem and will motivate other future creators to do the same thing."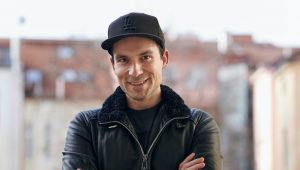 Jaroslav Beck
Investor, Rastislav Turek, said, "Like transportation, innovation is about breaking boundaries, geographical and mental alike. It's a privilege for me to be able to support Zuri on their journey." And another, Jakub Nešetřil, added, "Recent years have shown us that the massive transportation and logistics market is ready for a major disruption, where ZURI has a very interesting proposition in mid-distance personal transportation."
Footnote
ZURI is developing a hybrid VTOL aircraft for advanced regional air mobility capable of efficiently transporting passengers and cargo at distances exceeding 720km. This makes the company's product different from other all-electric powered craft.
Visual presentation
https://www.youtube.com/watch?v=s6H13YBytSY
For more information