By Chris Stonor
Ageagle Aerial Systems and Valqari, creator of the drone delivery station, have partnered for an on-demand business supplying food and drink products to golfers playing on a golf course, reports a press release.
An initial trial took place this week at Sun City Country Club in Arizona, the host of many top men's and women's golfing tournaments.
As part of the trial a food and beverage order was placed via a Valqari drone delivery station located just outside the clubhouse restaurant. A drone was despatched to pick-up the purchase and then fly it to another delivery station located on the 9th tee. Once the package was released and the craft departed, the Station was activated, moving the package from the top of the station to a lower compartment for the golfer to securely retrieve (see video).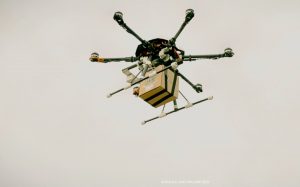 A Previous UAMN Article about Drone Deliveries on Golf Courses:
https://www.urbanairmobilitynews.com/express-delivery/michael-jordan-golf-drones-snacks-and-drinks-what-is-the-connection/
Michael Drozd, CEO of AgEagle, said, "This is our first first crucial step to address a commercial application for delivering products on a golf course."
Ryan Walsh, Valqari Founder and CEO, commented, "Sun City Country Club provided us with the ideal venue for conducting this initial trial. This demonstration shows just one of many ways our joint system can be used for fast and secure deliveries for industries ranging from hospitality to commercial deliveries and beyond."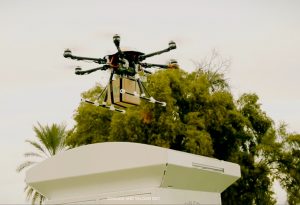 Sun City Country Club Manager Jamey Lewis, added, "We were duly impressed with their approach to delivering drinks, food and snacks to golfers. It really does take customer experience and convenience to an entirely new level. We can envision this system being integrated into our course, and perhaps courses worldwide, in the future."
 Watch Video
https://ageagle.com/insights/#insights-vids
For more information