By Chris Stonor
UK Skyports is to collaborate with Australia's Swoop Aero, to provide a UK-wide drone delivery service, reports a press release.
In "a UK-first", Skyports has decided to employ Swoop Aero's "leading aviation platform and 3D-printed electric drones" to deliver a wide range of services including transporting medical supplies for the National Health Service (NHS) to remote areas.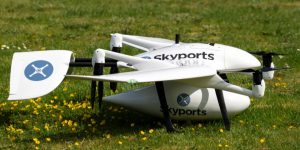 During the Covid-19 pandemic, where NHS hospitals and staff are at full capacity, the delivering of supplies between hospitals has become essential.. With support from the Swoop Aero platform, Skyports' on-demand service allows the safe transport of high-value, perishable cargo such as vaccines, medicines and pathology samples.
Skyports has achieved great advances in recent times transporting medical products to more remote Scottish regions to assist the NHS, as well as delivering letters and small parcels for the Royal Mail. The Swoop Aero platform is the latest to join Skyports' growing fleet of unmanned aircraft.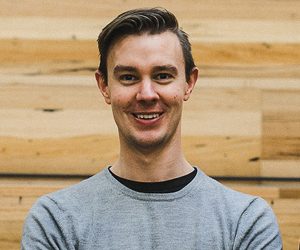 Eric Peck
The Australian company has established drone operations in both Africa and the Pacific. It offers a "sophisticated drone technology platform which covers the full suite of autonomous aviation services." This technology will help Skyports with its general operations and mission management including software and ground control.
Duncan Walker, Skyports CEO, comments, "The demand for delivered goods is increasing and our service will support a wider network of hospitals and medical practices as they continue to respond to the Covid-19 pandemic."
And Eric Peck, Swoop Aero CEO, adds, "Our partnership model was designed to give organisations access to our comprehensive drone technology platform. This approach is what makes us unique. We are thrilled that we can enable Skyports to service those most in need during the pandemic."
Visual presentation
https://www.youtube.com/watch?v=V9ufwlVOXFc
https://www.youtube.com/watch?v=rCJRZLOEZmY
For more information