By Chris Stonor
Drone Delivery Canada (DDC) announced this week yet another Letter of Intent (LOI), this time with Ontario-based Canadian company, IDP Group, reports a press release.
Under the terms of this LOI, the partnership is a ten year agreement using DDC's Sparrow, Robin XL, Condor drones, DroneSpot depots, and the company's FLYTE system. Also, DDC is providing "implementation & commissioning of these systems including training, technical support, on-going managed services and remote monitoring from an Operations Control Centre in Vaughan, Ontario."
The aim is for IDP to establish a commercial-scale drone and drone-specific third-party logistics (3PL) depots at its facility in Ontario, as well as multiple drone centres across the country, with an initial focus of providing e-commerce solutions to remote Canadian Indigenous communities.
A following plan is for a complete national drone coverage solution, where the created infrastructure is to provide support to emergency services & response, fire, health, security, surveillance, as well to use DDC drones as a means of delivering commercial products to suburban and finally urban areas.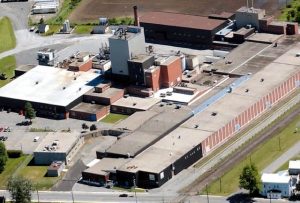 IDP Group Base
IDP is also interested in "potentially incorporating DDC's drone infrastructure into IDP's SINA Building System that can provide temporary & long-term accommodations, institutional space as well as negative pressure mobile ICU & hospital solutions, with pre-qualification under the Canadian Federal Government's Innovation Solutions Canada program."
Hamed Asl from IDP Group, commented, "A commercial-scale drone depot with a dedicated 50,000 sq ft infrastructure and 10+ acres of land that can support multiple daily flights of numerous drones, is a giant leap forward in bringing goods and services to remote parts of Canada, as well as a big step in providing a nation-wide drone support network for a variety of other uses and needs."
He continued, "This year we launched SINA Building Systems, a complete prefabricated building solution that can provide high end automation, technology and security and deploy within days, perfect for setting up "drone ports" across the country to refuel, pick up & drop off cargo and complete a coast-to-coast network. We plan to build on DDC's existing DroneSpots and build larger drone ports to deploy across the country, and with the main drone port at our HQ, complete coast-to-coast drone coverage would be an exciting possibility."
Michael Zahra, President & CEO of DDC, added, "IDP's vision for a very broad range of drone delivery applications fits perfectly with the wide-ranging capabilities and use cases that the DDC solution can address."
 Visual presentation
https://www.youtube.com/watch?v=9bIgYrD73f4
For more information