By Chris Stonor
Doosan Mobility Innovation (DMI) is speeding up its expansion into Europe by appointing FRP Technologies (FRPT) as the first European distributor of its hydrogen-powered drones, reports dronewatch.eu.
FRPT is a drone sales and service provider, supporting solutions and platforms for the civil and military sectors. The company aims to focus on both oil & gas companies and the military who demand long flight times which hydrogen-powered drones are more capable of than electric-powered ones.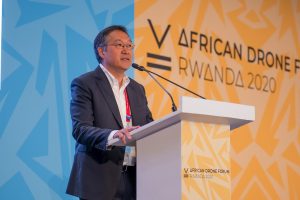 Doo-Soon Lee
DMI CEO, Doo-Soon Lee, said, "We are able to enter the European markets that possess high growth potential through collaboration with FRP Tech. The hydrogen drone is a product that is highly compatible with Europe's environmental policies as well as provides a long endurance solution."
CEO of FRPT, Francisco de Paula Requena Paredes, added, "DMI's hydrogen drone can become a game changer in the commercial drone market with its long flight time. Hydrogen drones are highly likely to be used in various field, from wind power plant inspections to public safety."
According to Teal Group, the European commercial drone market is expected to reach USD760 million in 2021 and is grow to about USD1.8 billion by 2025 afters certain BVLOS flights are allowed through the unification of EU national regulations.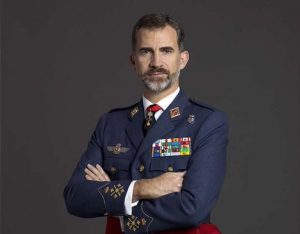 Francisco de Paula Requena Paredes
Footnote
DMI's hydrogen-powered drone has 2 hours of flight time or four times longer endurance than battery ones. This allows DMI's drones to be used for utility inspections, delivery, emergency monitoring as well as public safety. DMI successfully launched its products in USA, China and Korea in 2019 and is now expanding business around the world including Europe.
Visual presentation
https://www.youtube.com/c/DoosanMobilityInnovation
For more information
https://www.doosanmobility.com/en/products/drone-dt30/
(News Source: https://www.dronewatch.eu)