By Chris Stonor
EmbraerX, a Brazilian Embraer's business subsidiary, and Airservices, Australia's Civil Air Navigation service provider, have developed "a new concept of operations" (CONOPS) for the air taxi market, also known as urban air mobility (UAM), reports a company press release. It has been introduced to accelerate the growth of the UAM market in Australia.
Moving forward, Eve Urban Air Mobility Solutions, a new EmbraerX spin-off, will be responsible for this partnership with Airservices alongside the development of Urban Air Traffic Management solutions. Airservices successfully manages 11 percent of the world's airspace where there are more than four million aircraft movements carrying over 156 million passengers annually.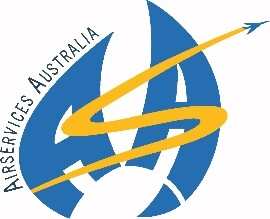 Daniel Moczydlower, President & CEO of EmbraerX, commented, "The creation of the UAM ecosystem requires innovative solutions and through this partnership, we are embarking on the first steps toward Australia becoming one of the world's first Urban Air Mobility markets."
CONOPS explores new and practical concepts to safely facilitate the introduction of the air taxi industry. Using the City of Melbourne, Australia as a model, CONOPS has examined how existing air traffic management solutions can initially enable UAM operations, while simultaneously preparing for the scale of operations through new traffic management technologies.
Peter Curran, Chief Customer Experience and Strategy Officer at Airservices, said, "This initiative combines Airservices' experience as a national airspace manager with the technical innovation of Embraer."
He continued, "We have the responsibility of keeping our skies safe and are excited to offer significant expertise and operational capabilities in airspace management to develop, in partnership, innovative solutions that ensure safe access to the urban airspace for a broad spectrum of aircraft, including conventional helicopters, fixed-wing aircraft, and eVTOL craft."
David Rottblatt, Project Leader for EmbraerX's Urban Air Traffic Management, added, "CONOPS offers a safe method for allowing the UAM industry in Australia to grow."
For example, it uses Airservices' simulation technology to demonstrate how air taxis can be integrated with existing airspace users in the complex Melbourne airspace.
For more information
https://embraerx.embraer.com/global/en/uatm
https://www.airservicesaustralia.com/about-us/innovation-and-technology/future-airspace-management/