By Chris Stonor
Eve Urban Air Mobility (Eve), an Embraer company, and Ascent Flights Global Ltd, announced this week a developing collaboration aimed at building a strong UAM set-up in the Asia Pacific region, reports a press release.
The release says, "Beginning in 2026, Eve will provide Ascent with up to 100,000 hours of flight time per year on its eVTOL aircraft, also known in the market as EVA (Electrical Vertical Aircraft), for use in key cities such as Bangkok (Thailand), Manila (Philippines), Melbourne (Australia), Singapore, and Tokyo (Japan)."
It goes on, "Backed by Embraer's more than 50-year history of aircraft manufacturing and certification expertise, Eve unveils a unique value proposition by offering a comprehensive suite of UAM products and services."

UAMN Previous Article:
https://www.urbanairmobilitynews.com/air-taxis/eve-urban-air-mobility-signs-agreement-with-ascent-for-asia-pacific-evtol-market-development/
In parallel, Eve's Urban Air Traffic Management (UATM) project has reached a new milestone in its collaboration with the UKs CAA to develop a scalable environment required for UAM flights.
Andre Stein, President & CEO of Eve, commented, "Ascent is one of the greatest players of Urban Air Mobility in Asia Pacific and its strong presence in the region makes it an ideal partner for Eve's operations."
The release continues, "Eve plans to deploy up to 100 aircraft to be marketed by Ascent on its current and future routes. Ascent, which acts as an independent on-demand platform, will pay for flight time utilised on Eve's aircraft while operating in combination with partners in Asia Pacific and other markets. This new agreement is part of Eve´s comprehensive UAM strategy to position the company as a leader in the industry."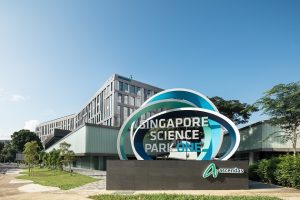 The deployment of Eve aircraft across the Ascent network is subject to the parties entering into definitive final agreements. Lionel Sinai-Sinelnikoff, Founder & CEO of Ascent, said. "With our Ascent operating system onboarding Eve's fleet and connected to Eve's UATM, air operator partners will be empowered to elevate UAM operations at scale."
Footnote
Ascent is a Singapore-based startup powering UAM in Asia by integrating ecosystems and operations for future air taxis, tourism flights, drone cargo and medical services. Ascent aims to address road congestion, better connectivity, environmental sustainability and health issues generated by the Covid pandemic. Ascent is operational in Southeast Asia and, presently, employs helicopters and planes.
Visual presentation
https://www.youtube.com/watch?time_continue=10&v=iV4oUt3R1_s&feature=emb_logo
For more information