By Chris Stonor
Cranfield University could be viewed as the unsung hero of the on-going UK drone and eVTOL revolution. Not only is the University at the forefront of the challenges the industry face, but leading the charge.
Presently, researchers at the University are taking part in nine different projects recently announced as winners of UK Research and Innovation's (UKRI) Future Flight Challenge (FFC), reports a press release.
The FFC supports the development of new technologies in the UK, including freight-carrying drones, urban air vehicles, and hybrid-electric regional aircraft. It is funded by UKP125 million from the Industrial Strategy Challenge Fund, matched by up to UKP175 million from industry.
Read Previous UAMN article about UKRI:
https://www.urbanairmobilitynews.com/market-analysis/read-new-ukri-pwc-report-new-drones-and-evtol-technologies-shows-significant-benefits-for-uk-economy/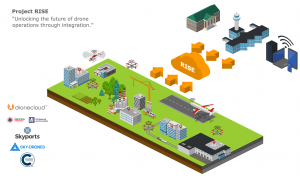 Project Rise
Cranfield is working with an assortment of industry partners and organisations including airports, start-ups, regional and local authorities on the projects as part of the challenge which hopes to revolutionise aviation and drone usage and transform the way people, goods and services fly.
The projects, worth over UKP8.5 million, cover the usage of drones from delivering Covid-19 medical supplies to more remote areas, to technology enabling distant inspections of infrastructure and construction sites. They also tackle key infrastructure and air traffic management challenges.
Professor Helen Atkinson CBE FR Eng, Pro-Vice-Chancellor, Aerospace, Transport Systems and Manufacturing at Cranfield University, commented, "We're delighted to be involved in such a wide range of successful bids, which is testament to our close relations with industry and the breadth of research knowledge and expertise. Our global research airport provides a unique environment to develop and test the airspace management technologies, supporting ground infrastructure and aircraft of the future."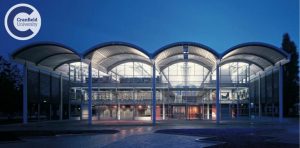 Minister for Business, Paul Scully, added, "Pioneering drone research supported by government funding will help the UK build back greener from the pandemic, remain at the forefront of aerospace research and development, and demonstrate global leadership in the next aviation revolution."
The FFC Projects Cranfield is Involved with Include:-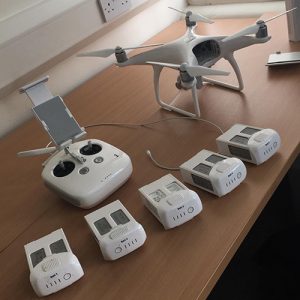 Drone Operator Training
Many of these projects involve researchers from Cranfield's Centre for Autonomous and Cyberphysical Systems and the new UKP65 million Digital Aviation Research and Technology Centre (DARTeC), due to open at the University this year.
The University press release states, "Academics are presently working with industry on projects to reimagine what airports and airlines look like post Covid-19 and drive forward innovations in digital airspace and airport infrastructure that will help the UK reach its target of net zero carbon emissions."
Last September, Cranfield supported ZeroAvia to achieve "the world's first hydrogen fuel cell powered flight of a commercial-grade aircraft," with this milestone taking place at the company's R&D facility at Cranfield Airport.
Visual presentation
https://www.youtube.com/watch?v=6OlR88uYG7Y
For more information
https://www.ukri.org/our-work/our-main-funds/industrial-strategy-challenge-fund/future-of-mobility/future-flight-challenge/
(Top photo: Project Cascade)