By Chris Stonor
Autonomous flight technology developer, Xwing, is collaborating with satellite communications (satcom) group, Inmarsat, to provide inflight connectivity to support aircraft operations without a pilot on board, reports newsbreak.com.
The announcement this week, says the two companies are to develop an assigned satcom terminal based on Inmarsat's new Velaris solutions for UAV connectivity.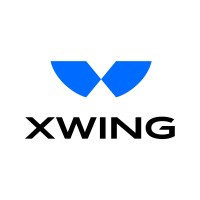 The article states, "The terminals will be integrated with aircraft and be able to access both satellite and terrestrial networks to provide consistent and optimal coverage throughout autonomous flights. Data services to support beyond visual line of sight (BVLOS) and command and control (C2) functions will be available via satcom links." And adds, "Inmarsat's Velaris system uses the company's Elera global satellite network and has been developed to support commercial drone operations."
The collaboration with Xwing is focused on how this hardware, and its supporting services, can be adapted, integrated, and certified for larger aircraft that are currently piloted.
Marc Piette, Xwing founder and CEO, commented, "Given that Cessna Caravan aircraft fly long ranges and at higher altitudes, we require C2 solutions for consistent and reliable connections to the plane for our remote operators to control and monitor operations. We are also communicating with air traffic control via the satcom link."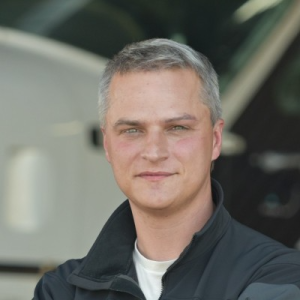 Marc Piette
California-based Xwing recently announced the completion of a USD40 million funding round. Last month, the company applied for FAA approval to add its Cessna 208B Grand Caravan technology demonstrator aircraft to the Part 135 operations certificate of its subsidiary San Antonio Air Charter.
If Xwing receives that approval, it could deploy the aircraft on commercial services for one of its cargo customers, taking the scope of the flight trials beyond that covered by its existing experimental certificate. The company intends to convert multiple types of existing aircraft to remotely piloted operations.
Xwing emphasises the proposed commercial operations would be compliant with the same maintenance, training, and other standards as its existing Part 135 flights. It intends to share data and experience gained from these flights with the FAA to support the agency's Beyond program, which is intended to enable the safe integration of future unmanned systems.
Piette continued, "Working with Inmarsat to develop a pioneer command and control solution for the future of flight has been an incredible and rewarding opportunity for our team. As we inch closer to a future of widespread unmanned flight, it is more important than ever to develop the technology solutions needed to keep autonomous aircraft safe and efficient."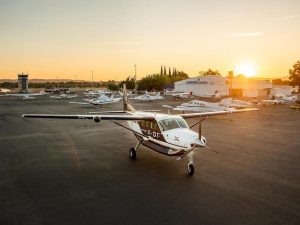 Footnote
Inmarsat has the world's most extensive network of mobile satellite communications infrastructure and services, supporting the aviation industry, as well as other sectors such as maritime fleets and governments. Its satellites provide global coverage, supporting the L-band, Ka-band, and S-band spectrums.
For more information
https://www.inmarsat.com/en/index.html
(News Source: https://www.newsbreak.com)