By Chris Stonor
DroNext, a Japanese drone company, announced this week it has joined the Drone Logistics Ecosystem and become a new member, reports a Linkedin press release. DroNext will assist in designing and standardising vertiport infrastructure throughout Japan and Asia, focusing "on the intersection of UAM, drone logistics and intermodal transportation."
The release says, "Their mission is to create the infrastructure necessary for a future where UAM functions at scale and is accessible by all members of society, as they aim to promote growth and collaboration between local communities and stakeholders."
And goes on, "To this end, DroNext and AirGo Design team are working on a universal solution for drone delivery systems, with the introduction of the lightweight-smart DroneBox."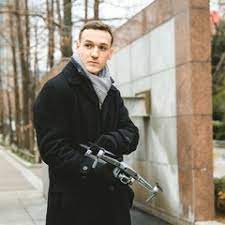 Asa Quesenberry
Asa Quesenberry, CEO of DroNext, commented, "We are excited to join the Drone Logistics Ecosystem, a global body we feel will help create the type of open, value-focused dialogue needed in the UAM space. We are eager to help bring these dialogues, standards and innovations into the Japanese market and look forward to the future growth within the ecosystem."
Footnote
Drone Logistics Ecosystem (DLE) is "a free of charge, global multidisciplinary quadruple helix network of Companies, Universities, Public/Government, and Investors to stimulate innovations, collaborations, and standardisations in the drone logistics industry."
The aim of DLE is to bring together stakeholders in the drone logistics industry under one roof to support commercialisation and marketing of products of Drone Logistics members. Since the industry at its inception, most of the companies are early-stage start-ups with limited access to funding, manpower and expertise, making us an ideal platform for companies to lend their expertise for joint-development of products, consulting, or simply as sub-contractors, or for any other format of cross-disciplinary/border collaboration.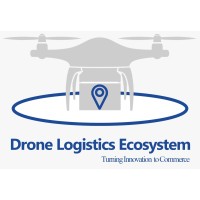 The benefits of the Drone Logistics Ecosystem include:-
: Inclusivity for all players in the industry with an open Drone Logistics Ecosystem.
: Standardisation globally to ensure the smooth and efficient movement of goods from the factory to the end customer globally.
: A win-win for all participants in this emerging industry and the delivery and courier industry, and more importantly, the customers.
Members include, Airgo Design, Delta Aerospace, Dragonfly Pads, Freespace Operations, Nordic247, Sinepower, Tramigo and Valqari.
For more information
https://www.linkedin.com/company/dronelogisticsecosystem/
https://www.suasnews.com/2021/07/introducing-the-first-drone-logistics-ecosystem/