By Chris Stonor
Varon Vehicles and Flapz announced this week a Memorandum of Understanding (MoU) to partner in promoting access for passengers, guests and users to their Urban air Mobility (UAM) services throughout different markets, but particularly in Latin America, reports a press release.
Varon Vehicles is developing "a new form of mobility infrastructure," says the release, "composed of company vertiports with virtual lanes over the low altitude city skies connecting them and fleets of their eVTOLs."
This new form of mobility infrastructure will not have an associated cost per-mile, making it potentially disruptive, especially in Latin America, where the lack of proper mobility infrastructure is prevalent, hampering many aspects of economic development.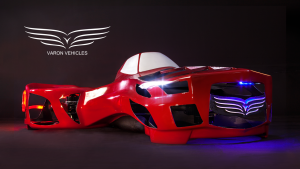 Varon Vehicles V200
Meanwhile, Israeli start-up, Flapz, is Latin America's fastest-growing private aviation platform connecting passengers with dozens of regional certified operators. Thanks to a disruptive technology that enables near-live bookings, subscribers can search, compare, and book flights on more than 250 aircraft (from helicopters to business jets).
Felipe Varon, CEO and Founder of Varon Vehicles, commented,  "Our company will be providing transportation services in diverse markets including logistics, medical, government and others. We're directing our attention first to the tourism market which offers tremendous potential in Latin America and for which we already have technologies and aircraft available to begin implementation of our first operations."
He added, "Flapz has a fresh and innovative approach to aviation services and together we will work on drawing users for our upcoming services."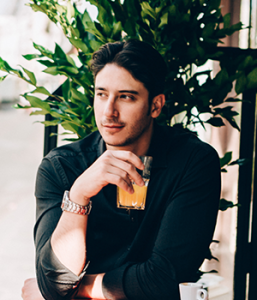 Felipe Varon
Ionatan Galeano, co-Founder and CEO of Flapz, remarked, "Technology has delivered the opportunity to completely improve how transportation infrastructure is embedded in our cities. Being able to collaborate with Varon Vehicles to disrupt how entire communities connect, where Flapz serves as a one-stop marketplace to access the world of UAM, is one of our main objectives in moving forward on our quest to transform private aviation in Latin America."
Flapz is to play an instrumental role in connecting Varon Vehicles' UAM ecosystem with its strategic group of users, who are actively involved in private aviation and with the key aspects surrounding the experience, time-efficiency, and the overall added value of the eVTOL industry.
Furthermore, Flapz will serve as an active marketplace in Latin America for the network run by Varon Vehicles, offering seats for initial flights and leading the overall commercialisation process from operation start.

This partnership is focused on establishing the "15-minute city" concept in the Latin American political, social, and economic agenda, seeking to revolutionise how communities socialise while improving quality of life in the process and fostering socio-economic development. The possibility of a multimodal transportation infrastructure, powered by Varon Vehicle's green eVTOL aircraft, has the potential to redefine how urban planning is executed in the region.
For more information