By Chris Stonor
Orca Aerospace and the Netherlands Aerospace Centre (NLR) have signed a MoU to research and develop an eVTOL air ambulance aircraft, reports dronewatch.eu.
While the Orca eVTOL is being designed primarily for Emergency Medical Services (EMS), it can also be reconfigured for multiple missions including personal air vehicle use, air taxi service and other commercial usage. The aim is to have the first flight test results of the subscale demonstrator before the end of this year.
The proposed EMS craft is powered by 7 electric motors "with 4 propellers exclusively for VTOL flight, 2 tilt-rotor propellers for VTOL and forward flight, and 1 pusher propeller for forward flight." The cruise speed is to be around 296 km/h. The estimated range is 110-130 km. The aircraft can transport up to 3 persons (1 pilot, 1 patient, 1 EMS personnel).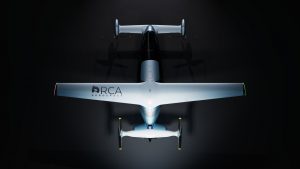 With over 100 years of experience within aerospace, NLR will assist Orca with the development of operational concepts on eVTOL vehicles, supporting qualification, certification and establishing and supporting a mutual R&D network for the development of critical technologies.
Orca Aerospace was founded in 2020 by Soma Varga CEO, Zsolt Koltai COO and Ákos Matyus CTO who combine over 20 years of knowledge in the field aircraft certification and composite aircraft manufacturing.
Visual presentation (to follow)
https://www.youtube.com/channel/UCawuH-r9Nsgi0Ec8b2aHXIw
For more information
(News Source: https://www.dronewatch.eu)