By Chris Stonor
Samad Aerospace announced this week it has signed a Memorandum of Understanding (MoU) agreement with Aerosud Aviation for the development and manufacturing of its fully electric VTOL Starling Cargo Aircraft, reports a press release.
"Aerosud Aviation," says the release, "is a South African Aerospace Engineering company specialising in commercial aerostructure part design and manufacturing for international Tier 1 suppliers."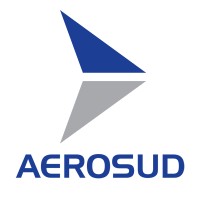 The Starling Cargo aircraft is to be remotely piloted with auto pilot capability. It will have a cruising speed of 83 knots, flight ceiling of 10,000 ft and a range of up to 117 nm. An eVTOL enables flexible point to point air cargo of up to 60 kg payload.
Dr. Seyed Mohseni, CEO of Samad Aerospace, commented, "We look forward to working with Aerosud Aviation to bring our eVTOL Starling Cargo aircraft to market for delivery during the next couple of years. The Starling Cargo aircraft will make air cargo faster, greener and more sustainable."
Rob Jonkers, director of programs at Aerosud Aviation, remarked, "We look forward to working with Samad Aerospace to bring to market this unique Starling Cargo eVTOL, which has particular advantages in the South African and African regions given the sparse infrastructure to move cargo at medium to long distance at speed." Adding, "The flexibility of Starling Cargo operations will bring a new dimension to delivery turnaround times country and continent wide."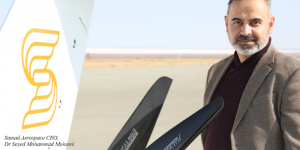 Dr. Seyed Mohseni
The Samad Aerospace team have seen interest in its Aircraft from various industry sectors that need to transport high value cargo. These include oil and gas corporations, gemstone mining companies, medical logistics and emergency response companies.
The aircraft will also be used to deliver humanitarian critical cargo of food, medicine and equipment to mainly remote regions of the world with underdeveloped or damaged local infrastructure.
Visual presentation
https://www.youtube.com/watch?v=TxuLbaVeTh0
For more information