By Chris Stonor
UK-based Skyports announced last week it is collaborating with Kongsberg Geospatial, an airspace situational awareness technology, to enhance its BVLOS drone delivery operations, reports dronedj.com. The Kongsberg IRIS airspace visualisation applications are to be used.
The technology enables a single operator to effectively monitor multiple drones and sensor feeds at once. It also provides real-time calculation of aircraft separation and communications line-of-sight to enable BVLOS operations.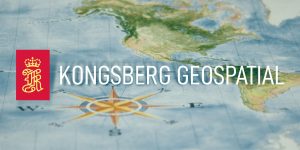 Duncan Walker, Skyports CEO, said, "IRIS will save time and operational costs of drone delivery used in supply chains and move us a step closer to implementing permanent drone delivery operations."
He continued, "This underscores the viability of drone technology as a practical way to move goods, paving the way for wider AAM operations in the near future".
IRIS also permits advanced real-time 2D and 3D visualisation of airborne track and weather data. In addition, it emits cues, alerts, and warnings that single drone operators need to understand complicated and changing flying conditions.
For more information
https://kongsberggeospatial.com
(News Source: https://dronedj.com)