By Chris Stonor
Australia refuse to be left behind concerning the UAM revolution and, as an example, Swinburne University of Technology, launched last week the country's first Aerostructures Innovation Research Hub (AIR Hub), reports a press release.
Supported by a AUD12 million funding from the Victorian Government's Higher Education State Investment Fund, the AIR Hub led by Swinburne, will bring together "the best of Victoria's aerospace research, design and manufacturing leaders to work with industry on real world design and manufacturing problems for the next generation of air mobility."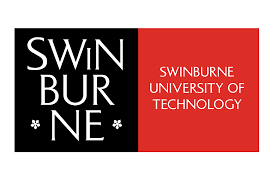 Speaking at the launch, Swinburne's Vice-Chancellor and President, Professor Pascale Quester, commented, "Working closely with the aerospace industry, AIR Hub will create innovative materials and manufacturing processes for passenger planes, air cargo, as well as the space industry."
She continued, "AIR Hub will deliver a 30-year economic, employment and technology innovation boost for Australia and Victoria, designing and manufacturing lighter, stronger and more competitive aerospace structures to propel Victoria's aerospace sector as a world leader." Victorian Treasurer, Tim Pallas, added, "Developing ground-breaking technology in our own backyard will position Victoria as a world leader in the aeronautical industry."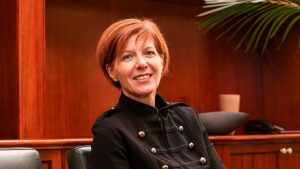 Professor Pascale Quester
While Victorian Minister for Higher Education, Gayle Tierney, remarked, "The new AIR Hub will put Victoria on the world stage through its cutting-edge research and the really valuable partnership between universities, industry and government."
The Hub is to work closely with industry partners including Boeing, Quickstep and CableX as well as research partners like CSIRO, Monash University and Germany's University of Stuttgart.
The release explains, "As part of the design and manufacturing process, AIR Hub will use artificial intelligence, augmented reality, virtual reality, machine learning and collaborative robots to support Australia's world-leading capabilities to manufacture aerostructures. The Hub will foster new, highly skilled talent and upskill the existing workforce to increase job opportunities in the aerospace and space sectors for Victorians in the post COVID-19 period."
Swinburne's AIR Hub Director, Dr Adriano Di Pietro, pointed out, "By using the latest technologies, we will reinforce our industry partners' position in the global aerospace industry and accelerate innovative technology development." Adding, "This contribution to air mobility is vital to Australia's future, connecting our people and communities."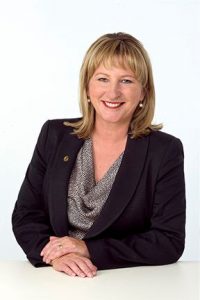 Gayle Tierney
AIR Hub will also work closely with Swinburne's Victorian Hydrogen Hub (VH2) to research and develop capacity for hydrogen storage on aircraft and  eVTOL vehicles.
For more information