By Chris Stonor
Textron Aviation and American start-up, Xwing, an autonomous aircraft specialist, have signed a joint development technology agreement to accelerate the integration of auto-flight technologies into existing and future aircraft, reports aviationweek.com. It is mooted that Xwing is providing Textron with access to its autonomous technology and use cases.
The article says, "The San Francisco-based company is developing the capability to convert existing manned aircraft to remotely piloted or fully autonomous operation and is already using a Textron-built aircraft, a Cessna Caravan, as the basis for its first program."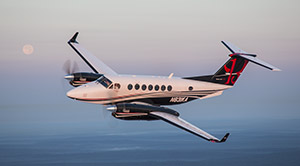 The article continues, "The company hopes to automate regional cargo feeder operations and has demonstrated autonomous gate-to-gate operation with its modified Caravan test-bed."
Xwing founder and CEO Marc Piette, commented, "Cessna Grand Caravan single-engine utility turboprops have long been Xwing's aircraft of choice. Best-suited and reliable for the air cargo industry, Cessna's Grand Caravan fleet has accumulated millions of flight hours." He continued, "We look forward to playing a role in furthering the development of an autonomous aircraft using this platform as we reimagine the potential of autonomous technology within the aviation industry."
The agreement with Textron, which manufactures both Beechcraft and Cessna aircraft, comes just days after Xwing and Inmarsat signed a memorandum of understanding to pursue development of dedicated satellite communications terminals and associated services for autonomous aircraft.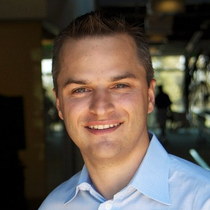 Marc Piette
The articles explains, "The system will use Inmarsat's planned Velaris L-band connectivity service for unmanned aircraft. This will be powered by the mobile communications company's new Elera global satellite network, which will be founded on the company's sixth-generation I-6 satellites." And adds, "The first of the Airbus-built L- and Ka-band spacecraft is scheduled for launch this year, with a second to follow in 2022."
For more information
(News Source: https://aviationweek.com/)