By Chris Stonor
A collaboration between VoltAero and Kinectair to bring regional hybrid operations via an electric conventional take-off and landing (eCTOL) aircraft by 2023 was announced last week, reports corporatejetinvestor.com.
The named Cassio will be able to seat four to 10 people, fly a range of 1,200 kms and while the aircraft will be initially piloted there are plans for potential autonomous capabilities in the near future. Those behind the project, Jean Botti, VoltAero CEO and co-founder, and Jonathan Evans, KinectAir CEO, hold impressive credentials.
Botti oversaw the launch of Airbus's very first electric aircraft ventures – the Electric Cri-Cri and E-Fan X – in 2011 and 2015, while Evans flew UH-60 Black Hawks for the US military, as well as on-demand air ambulance missions. He also started a drone software company called Skyward, which was later acquired by Verizon.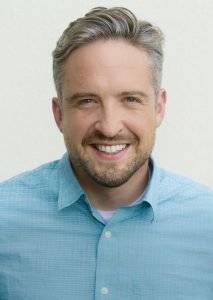 Jonathan Evans
Evans commented,"Today we have off-the-shelf, efficient, state-of-the-art, conventional propeller-driven aircraft to apply in a network powered by software. That allows an on-demand experience in the palm of your hand at a price you can afford. Next, we bring in the electric future, moving from kerosene and gasoline to hybrid electric technologies with VoltAero's Cassio, which will be in our fleet by 2023."
This is not to say the Cassio will not have short-hop capability, according to Botti, whose role at Airbus means he knows how to make an aircraft airworthy and production certificate-worthy.
The hybrid configuration allows the aircraft to fly fully electric for distances up to 200 kms; "mild" hybrid up to 600 kms and "heavy" hybrid for the 1,200 kms. Evans said the cost per seat mile for Cassio flights should be approximately "70 cents on the dollar".
KinectAir is to trial the model this summer, which later will be available for on-demand charter via an app on your phone in the US and UK. It is currently gathering data through an app preview, where potential customers can generate costs for routes using a Pilatus PC-12, a Cirrus SR22T and the Cassio (up to 120 miles full electric). The company is using demand to build its services and popular routes, many of which have been outside of major hub airports.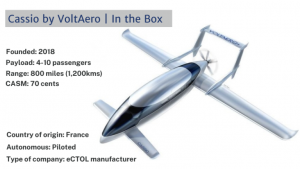 Evans continued, "We can take off and land in under 3,000 ft in both of our current aircraft in the fleet as well as with the Cassio. That exposes more local airfields than presently covered by Kayak or Expedia." Evans said KinectAir's service would cost approximately USD1 per seat mile to the customer.
KinectAir has had an initial 250 investors through crowdfunded equity and now has a USD2m pre-seed open which has received interest from Cathay Pacific board member Andy Tung and others. While VoltAero has raised European investment worth USD2m in cash and USD11m in equity, it is now in the process of raising Series B funding.
Botti commented, "KinectAir is one of the key operators we are working with to bring services to the US and Europe. We have already identified 200 popular routes in France, and we are also looking at the UK."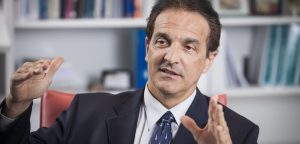 He continued, "In particular, flights across the [English] Channel could be very useful since our plane can do cargo, medical evacuation and transportation of mail."
Visual presentation
 https://www.youtube.com/channel/UCtjccDgAAPxZJeI7GmCylKg
 For more information
(News Source: https://www.corporatejetinvestor.com)