By Chris Stonor
Wheels Up, a private aviation solutions company offering specialist member services, announced last week a partnership with Bell Textron, "to transform the dream of urban mobility into a reality", reports a press release.
The release states, "The collaboration between the industry leaders will set a new standard in addressing the growing demand for convenient intra-urban travel from/to city-centres and regional airport helipads." The partnership shares a commitment to innovate and provide VTOL transportation products and services.  An expected launch will occur this year.
The introduction of VTOL transportation in select markets "will add to the seamless travel experience along the entire travel journey for the Wheels Up members and customers."  This initiative will also "enhance air travel flexibility and reduce vehicular congestion, while enabling Wheels Up and Bell to actively explore innovation opportunities to reduce overall environmental impact."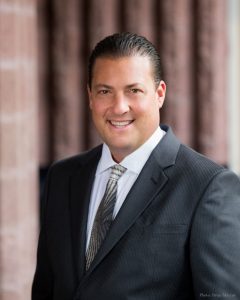 Kenny Dichter
The collaboration with Bell, will enable Wheels Up members and customers to travel via Bell's VTOL aircraft across a number of intra-city markets.
Kenny Dichter, co-Founder and CEO of Wheels Up, commented, "We are always looking for different ways and new features to enhance the services we provide to our Members and Customers and this is a logical evolution of our systematic disruption of the aviation industry, and a vision to extend our holistic approach to air transportation."
He continued, "Our strategic initiative with global innovation leader Bell is focused on serving our members' and customers' travel needs using our leading-edge Avianis Flight Management System technology platform for helicopter service."
Mitch Snyder, President and CEO, Bell, added, "We have a history of setting new standards within the industry and utilising our ability to deliver flexible travel solutions to market. We are excited to work with a company like Wheels Up to display the convenience of helicopter-based travel."
Wheels Up also plans to provide this connectivity and new transportation option to customers of Delta Air Lines, an existing partner. Currently, Wheels Up members and Delta customers can travel seamlessly using private and commercial options and will be able to select VTOL as another solution in their travel journey.
Bill Lentsch, Delta Air Lines Chief Customer Experience Officer, said, "We must challenge the status quo as we envision the future of travel. We look forward to our customers being able to take advantage of the latest innovations from Wheels Up."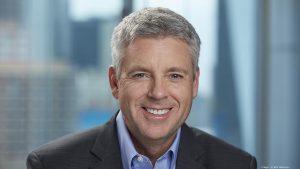 Mitch Snyder
Wheels Up was founded in 2013 and today offers its customers and members access to over 1,500 safety-vetted and verified aircraft. Through its App, anyone can search, book, and fly. The company's "Connect, Core, and Business memberships" provide enhancements such as flight sharing, empty-leg hot flights, shuttle flights, shared flights, signature wheels down events, as well as other exclusive benefits.
Visual presentation
https://www.cnbc.com/2021/02/01/private-jet-company-wheels-up-to-go-public-in-a-2-billion-spac-deal-.html
For more information
(News Source: https://www.prnewswire.com)