Israeli start-up, Flytrex, has secured an additional USD40 million funding to continue developing its drone delivery hardware and software, as well as for expanding further business partnerships, reports techcrunch.com.
At present, Flytrex are collaborating with supermarket, Walmart, and restaurant chain, Chili's, on various trials in North Carolina, as it waits for "a regulatory nod" to expand its services around the U.S. Flytrex claims these trials are the largest of its type at the moment.
Yariv Bash, Flytrex's co-Founder and CEO, explained, "We began the regulatory process with the FAA more than a year ago and estimate we'll have national approval by the first half of next year."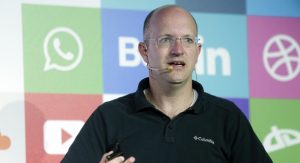 Yariv Bash
While Flytrex is approved to fly in North Carolina for a distance of one mile, the craft are designed for a range of three miles in each direction.
The recent funding is a Series C round and brings the total raised by the company to USD60 million. BRM Group led the way along with participation from OurCrowd (the SoftBank-backed, Israel-based crowdfunded investor).
Other investors include Lukasz Gadowski, Benhamou Global Ventures and Backbone. Gadowski is the Founder and Chairman of Delivery Hero, a big player in online food delivery around the world using land-based transportation which may well become a major client in the future.
About that FAA regulatory process, Bash pointed out, "We are producing commercial airplanes, not drones. I am standing in line with Lockheed, Boeing, and Amazon. This has added three to five years to the approval timeline."
Around the "airplane drone", Flytrex is creating "a large tech stack" and database, mapping out backyards in the communities it serves, so that the drone knows where to fly and drop off packages. Bash said that the company has amassed data on more than 80 million backyards. Bash remarked, "Google Maps may have figured out the front doors, but we're going for the back ones."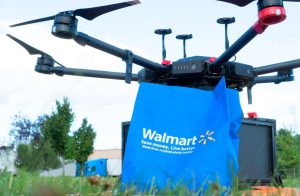 Bash is confident of future success given the many shortcomings of existing delivery services and the rapid advances in autonomous drone systems.