By Chris Stonor
This week the skies over Coffee County, Georgia are buzzing with drones as the new Coca-Cola with Coffee product is delivered via drone from a Walmart supercentre, reports progressivegrocer.com. Drone deliveries are being flown during daylight hours to single family homes within a one-mile radius.
The drinks company has teamed up with Walmart and DroneUp, to offer a two pack of Coca-Cola with coffee or Coca-Cola with coffee zero sugar for USD2.32. The offer is available to those who opted in last summer to receive updates about the product launch. Also, this week as part of the promotion, customers can receive a free can of Coca-Cola with Coffee, using the Ibotta app, at Walmart stores across the country. Last July, the drinks company gave 2,000 members of its loyalty program an opportunity to taste Coca-Cola with coffee before it officially hit shelves.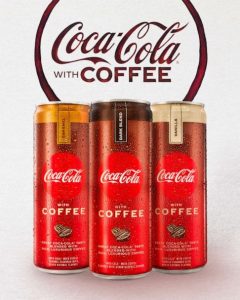 America is the 50th market to launch the fizzy drink with coffee, which was first piloted in Japan in 2018. In each country, the drinks company tailors the recipe and packaging mix to meet local tastes.
Previous UAMN articles about Walmart and Drone Delivery:
https://www.urbanairmobilitynews.com/express-delivery/watch-video-walmart-drone-delivery-trials-now-up-and-flying-in-north-carolina/
https://www.urbanairmobilitynews.com/medical-pharmaceutical-transport/watch-video-walmart-deploying-drones-to-deliver-covid-19-tests/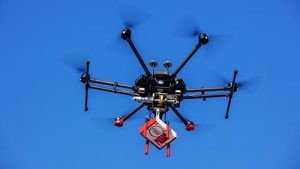 In recent months, Walmart has been deploying drones in a variety of trials and programs. In September 2020, for example, the retailer partnered with Quest Diagnostics and DroneUp to fly Covid-19 home test kits as well as drone delivering select grocery and household essentials to homes in partnership with Flytrex.
Walmart also put on a holiday light show in the skies of select U.S. communities with the help of nearly 1,000 Intel drones and has partnered with Zipline to transport medical products.
Visual presentation
https://www.youtube.com/watch?v=9rdzrHvFEkE&feature=emb_logo
https://www.youtube.com/watch?v=t34WtpylV98
For more information
(News Source: https://progressivegrocer.com)