By Chris Stonor
A DJI drone deployed for a commercial photography job crashed into a Sydney high-rise apartment block injuring an occupant, reports theaustralian.com.au. The drone operator reportedly lost control of the drone after flying it approximately 10 metres high in-front of the building.
The incident took place on January 15th at around lunchtime while the drone was taking photos in the Darling Harbour area of Sydney, New South Wales.
The operator apparently mismanaged the craft, which then flew sideways directly into the high-rise building at speed. The drone shattered the glass, which resulted in an occupant sustaining minor injuries from the shards.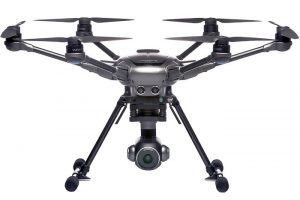 Flying the craft was an employee of Sky Monkey, a CASA-licensed and certified drone operator. The company has managed to grow its business with a five-star rating and offers construction photography, asset inspections, and special event photography to its clients.
The company owner, Kelvin Ong, refused to comment on the incident, but told theaustralian.com.au that he was in communication with the Australian Transport Safety Bureau (ATSB).
The ATSB stated, "We will interview the pilot, obtain and review recorded flight and controller data, and review the operator's procedures as part of the investigation."
It remains unclear if the operator or the drone is at fault for the crash. The investigation into the incident is on-going and expected to be complete later on in the year. Presently, evidence from the crash is being collected along with drone flight logs. DJI may likely assist with the data.
In Australia, all operators must register their drone as well as become accredited if making money from flying it. Those who don't can receive a fine of up to AUS11,100 dollars.
(News Source: https://www.theaustralian.com.au)