By Chris Stonor
The Amsterdam Drone Week has got off to a "flying start" today when the fourteen European city and region members of the UAM Initiative Cities Community (UIC2), presented their Manifesto on the Multilevel Governance of the Urban Sky.
A press release this morning reports that "Cities and regions across the European Union see the opportunities of urban air mobility (UAM) services characterised from very-low altitude air traffic with zero emission air vehicles (e.g drones and air taxis)."
Yet, the manifesto also envisages "new tasks and responsibilities, which extend the governance of U-Space down to the level of local and regional authorities."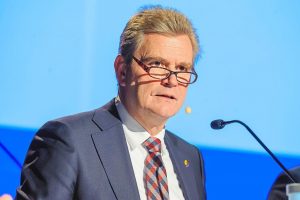 It goes on to say, "This manifesto pleads for explicitly acknowledging the role of cities and regions in the multilevel governance of U-Space and giving them a deciding role as competent authority, along with other pertinent stakeholders, in the governance of U-Space, or UAM, operations in their territories."
Rob Welten, Chairman of Euregio, Netherlands/Germany commented, "U-Space will open up a new chapter for cities and regions. The activities in low-level airspace are going to interact with the city on the ground and this brings new opportunities and responsibilities for us cities." He continued, "With the manifesto, we want to kick-start our collaboration with other aviation and non-aviation authorities and stakeholders to make sure U-Space is going to be a success."
Dr. Christian Scharpf, Lord Mayor in the City of Ingolstadt, Germany added, "In Ingolstadt we welcome UAM as an innovative mobility solution. Whether it is about air taxis or the transportation of medical supplies with drones, it is important that we anticipate and design UAM services that are safe, reliable and fit in with local needs and circumstances. Which is why we support this manifesto."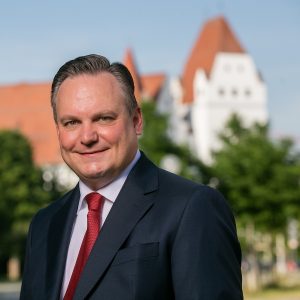 Dr Christian Scharpf
Fourteen cities and regions across Europe have already supported the manifesto. These include Aachen, Amsterdam, Hamburg, Liège, Malaga, Enschede and Metropolis GZM.
The UAM Initiative Cities Community (UIC2) of the EU's Smart Cities Marketplace, formerly known as EIP-SCC Urban Air Mobility (UAM) Initiative, is the voice of EU's Smart Cities working on a diverse set of topics related to the emergence of the UAM ecosystem. Members of the UIC2 recognise the importance of multilevel governance for harmonised and universal U-Space regulation at EU level.
 Visual presentation
https://www.youtube.com/channel/UC89i0_KuB9L55ttsT4CIlEA
For more information
 (News Source: https://www.dronewatch.eu)