By Chris Stonor
Once more it is Friday and the turn of crunchbase.com to jump on the "Nicey and Smashie poptastic, pop-a-doodle-doo" top 10 eVTOL stars "to watch out for" with an article that is more Radio Caroline than Radio 1.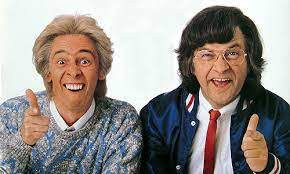 Nicey and Smashie
For what makes this Top 10 a little more interesting are some of the surprise choices. Odys Aviation, Urban Aeronautics and Ascendance Flight Technologies being three examples. Why no mention of Vertical Aerospace, Eve Urban Air Mobility or Beta Technologies?
Even the article headline is novel: With Billions In Funding, "Electric Flight Space" Still Waits To Soar. Yet, it manages to then slip into the banal meme of "Flying Cars". There are various embedded links to other information on the site and includes a video of the Kitty Hawk Heaviside aircraft in flight.
The article concludes, "One of the reasons eVTOL has been a tough sell for public investors is that there is no commercial revenue yet. Although some companies are generating some business from military customers…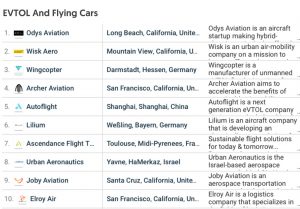 'Crunchies' Top 10
"When that happens—likely 2024 at the earliest—investors may have a better chance to re-evaluate. If the real-life version of vertical take-off air travel flies as well with consumers as the fantasy vision, the industry ought to see some real lift-off."
Read Article:
https://news.crunchbase.com/news/vc-funding-flying-car-startups/
(News Source: https://news.crunchbase.com/)
(Top pic: Odys Aviation)